Ronaldo injury scare ahead of Champions League final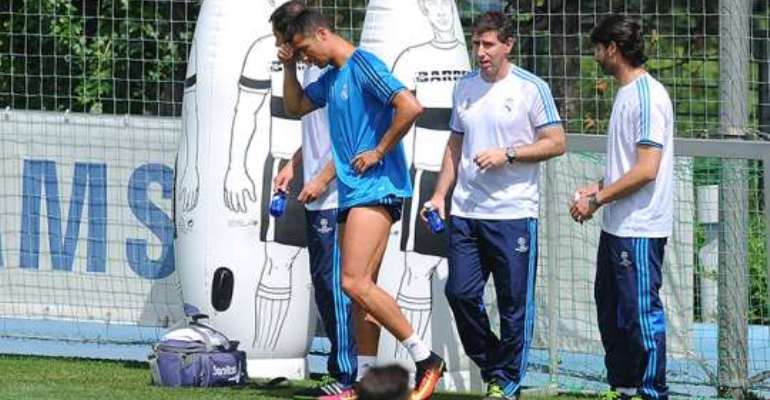 Madrid, May 20, (GNA/dpa) - Real Madrid striker Cristiano Ronaldo was treated on the training ground in an injury scare on Tuesday but is not thought at risk of missing Saturday's Champions League final against Atletico Madrid.
The Portugal international suffered a knock on his right thigh in a collision with reserve keeper Kiko Casilla. After treatment on the ground, he walked off unaided.
Sports daily AS quoted club sources as saying Ronaldo's appearance in the final at Milan's San Siro stadium was not in danger.
Ronaldo has returned from a pulled right hamstring suffered in April but has still felt some pain in the muscle, according to Spanish media reports.
Coach Zinedine Zidane said Tuesday before the training knock that Ronaldo was fully fit.
"There's not going to be any problems that Cristiano Ronaldo goes in to the final at 100 per cent," he said.
"On Saturday he didn't play a game we played between ourselves as precaution. We'll see how he is today, but he'll be ready for Saturday."
Central defender Raphael Varane is definitely out of the final with a thigh injury.
GNA