Bodybuilding: 10 athletes set for Ghana's Strongest Season 5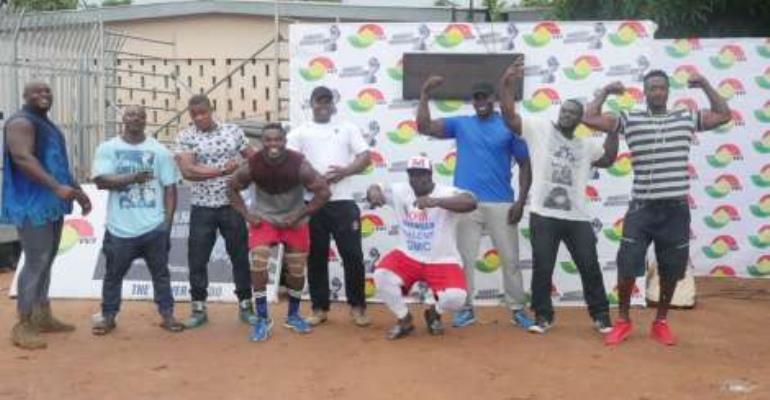 The reality show, an initiative of Accra based private television network, TV3 selected nine athletes who will be joined by defending champion, Barak Kwakye Obama for the 2016 tournament which lifts off this weekend.
Ahmed Boakye, Courage Adukpo, Osumanu Mumuni, Damian Smith, Godfred Akolbila, Raymond Robertson, Philip Amenda, Mustapha Arhin and Fuseini Suleman who finished 1st to 9th in that order in Sunday's final eliminator as well as Barack Obama of course will compete over the next seven weeks to determine this year's champion bodybuilder.
Two auditions in Accra selected the final 14 who competed for the final places in the third week of the 10-week competition at the premises of TV3 on Sunday. The real show begins this weekend when none of the 10 finalists will be evicted at the beginning of the 7-week reality show.
Week 2 however will see the first eviction which will continue until a total of six finalists are evicted, which will leave four to compete in the grand finale in July.
'Bodybuilders are usually portrayed in bad light as landguards, robbers and street fighters so we hope to use this competition to give them a good image,' Michael Adonis Ahorlu, Marketing and Project Organiser at TV3 explained.
'Hopefully we churn them out to do decent jobs like bodyguards to politicians, physical training instructors and generally to be disciplined in whatever endeavour they find themselves,' Mr. Ahorlu added.