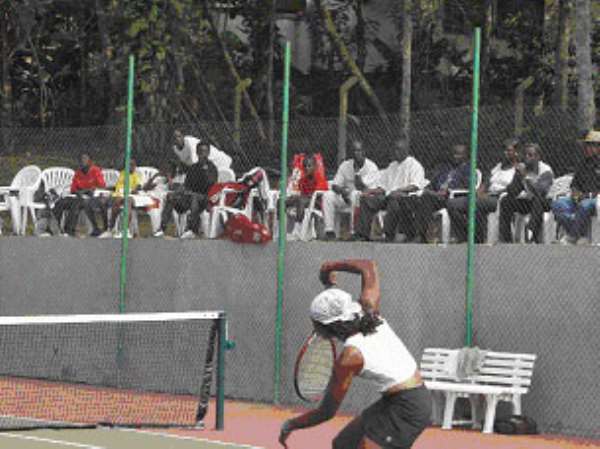 Accra, Dec. 21, GNA - Eight African countries are currently participating in the qualifiers for the 2005 Africa Junior Tennis Championship to be held in Tunisia, at the Winneba Sports College. The qualifiers are being organised by the Confederation of Africa Tennis (CAF) and the International Tennis Federation (ITF).
Among the participating countries are Burkina Faso, Cote d' Ivoire, Central African Republic, the Republic of Gambia and Gabon.
The rest are Mali, Senegal and Guinea Bissau.
Information made available to the GNA Sports indicates that Ghana is not participating in the championship because it had already secured a ticket to the tournament in Tunisia.
A statement issued by Mr C.K. Attah, General Secretary of the GTA said the tournament would be under the directorship of Mr Noah Bukari Bagerbaseh with Ghana's David Churcher as the tournament's referee. The tournament is scheduled to end on Wednesday, December 23.