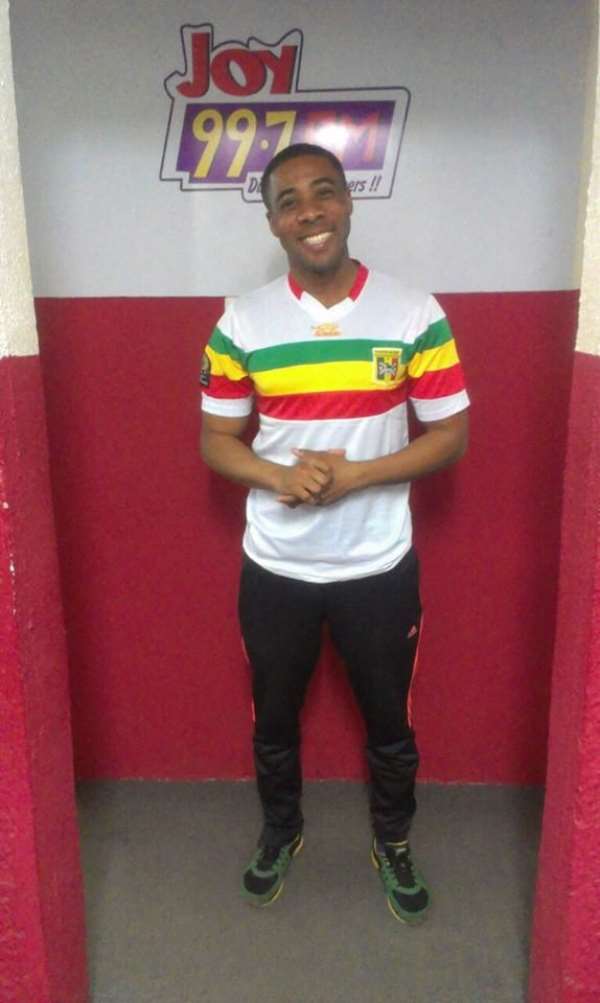 A volunteer social change activist is attempting to run a distance of 200km from Aflao in the Volta Region to Accra in support of the Reconstructive Plastic Surgery Unit and Burn Centre of the Korle-bu Teaching Hospital.
Kwame Anane-Crane, 35, is running on 14 consecutive days to engage local communities on simple ways to prevent fatal burns and to raise money for the treatment of vulnerable children hospitalised at the ward.
The event dubbed "The burns support run" will begin on Sunday, April 24th from the Aflao border post and end at the Plastic Surgery Unit (Burns Centre), Korle-bu hospital, Accra on Monday, May 9th, 2016.
Undertaking this ultra running challenge comes with physical and mental difficulties for Kwame, who only started running again after a serious leg break in a sports accident. He and a team of runners, who have also volunteered for the event, will face temperatures of up to 30C some days. But according to him, each day of the run represents an opportunity for the runners to showcase to the communities they will be engaging; the importance of taking preventive health and safety measures.
This will safeguard our communities and protect them from avoidable harm brought on by ignorance and negligence.
At the moment there are only 13 qualified plastic surgeons in Ghana, treating a population of over 26 million people and they usually work from the Korle-bu Teaching Hospital, Komfo Anokye Teaching Hospital in Kumasi and the 37 Military Hospital in Accra.
Although most of these surgeons go on outreach programmes across the country, the norm however is that, patients from other parts of the country have to be referred to either Accra or Kumasi for specialist care. This reality thus presents a pressing need for national awareness of fire safety to save lives and also not to put extra pressure on a very limited medical resource.
In the quest to make this a mass awareness event, Kwame and the Crane's Appeal team is encouraging others to join in on the run. Although it is not mandatory for support runners to complete a full leg of the run but participation itself is a great physical and mental challenge and it is for a good cause.
Giving the expected hot temperatures, constant rehydration is recommended for volunteer runners. Slower running can also help reduce muscle soreness and injury.
When asked why he is specifically running instead of any other activity, Kwame revealed that he chose the challenge of long distance running because 2016 is an Olympic year and this could be a way to start the build up to the global sporting show piece.
He is also running from the Volta Region to Accra to mark the 60th anniversary of the Trans Volta Togoland voting in a plebiscite to join the soon to be independent Ghana (9th May, 1956).
The patron for the 2016 burns support run is Dr Opoku Ware Ampomah, director of the Reconstructive Plastic Surgery and Burn Centre, Korle-Bu Teaching Hospital.
Individuals, groups and companies who would like to support this worthy initiative can donate directly to the Reconstructive Plastic Surgery and Burn Centre on the details below:
Account number: 1138058794701
Bank: National Investment Bankhttp://admin.myjoyonline.com/articles/add/5/4
Branch: Law Court
Or follow updates of the run on twitter: @Crane's Appeal.
Follow Joy Sports on Twitter: @JoySportsGH. Our hashtag is #JoySports
Story by Ghana/Joy Sports