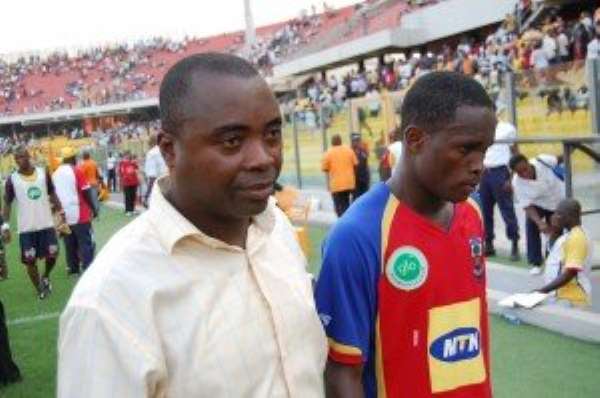 Former Coach of Asante Kotoko, Ebo Mends, has advised David Duncan to resign from the club because of the unfair treatment meted out to him.
Duncan was asked to step aside by the management of the club after Kotoko's abysmal start to the season which has seen the Porcupines win only one of their matches.
However Ebo Mends, who also oversaw a poor start in his reign as Kotoko coach, believes Duncan should resign
"Looking at the league table and where Kotoko is lying now, it is very surprising and very worrying but in all, I think Duncan should not be blamed, Mends told Asempa Sports.
"Coaching Kotoko is not an easy task and seeing Duncan in this situation I know it not easy for him as a coach because I have also been in this same situation."
"If I am Coach Duncan, I will resign from Kotoko because step aside simply means you are sacked and I don't understand why the management are failing to tell Duncan to you are fired."
He also revealed that the problem within Kotoko is not always the coach but sometimes the players.
"The truth is the problem within Kotoko is not always about the coach but sometimes the players play a part in creating all these problems."
Ebo Mends himself resigned from the club in the 2010 season after a defeat to Hearts of Oak.
Follow Joy Sports on Twitter: @JoySportsGH. Our hashtag is #JoySports
Story by Ghana/Asempa Sports/Samuel Appiah