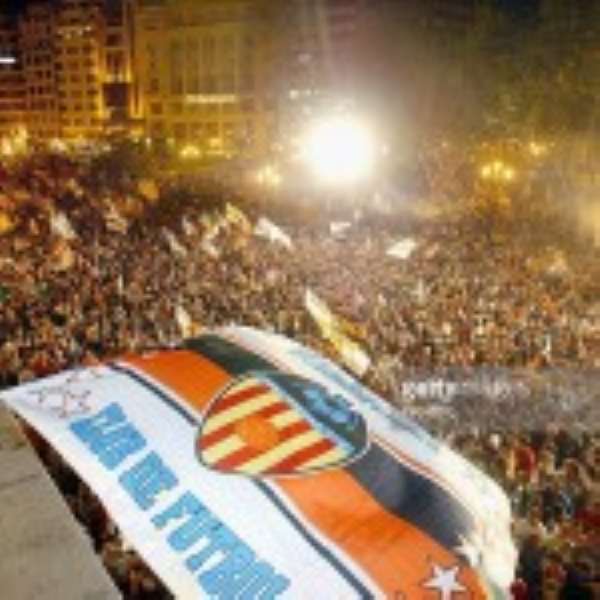 Under-pressure Valencia manager Gary Neville was greeted by angry supporters who labelled his team 'mercenaries' when returning home in the early hours following Wednesday's 7-0 defeat by Barcelona.
The La Liga club's as-good-as elimination from the Copa del Rey, compounded the misery of going three months without a league win which left Neville and his side facing a frosty welcome back in eastern Spain.
The former Manchester United right back who was joined by brother and assistant Phil when leaving Valencia's Ciudad Deportiva de Paterna base, is refusing to resign despite fans' frustrations.
The rookie coach has avoided much of the flak for the performances of a team who had plenty of problems from his first day in charge.
But some supporters branded middle-finger salutes in the direction of the Neville brothers as they headed home in Phil's Land Rover.
The players on-board the team coach could hear chants of: 'Jugadores, mercenarios!', meaning: 'Players, mercenaries!' when they got back at 1am following a long night in Barcelona.
Neville called the Nou Camp defeat 'one of my most painful nights in football' as any hopes of winning the Copa del Rey, this season's saving grace for Valencia, were extinguished.
Still, the 40-year-old maintains that he will not offer his resignation despite a tough start to his managerial career.
He now faces a rebuilding job for his demoralised side with a return to La Liga action away at Real Betis coming up on Sunday afternoon. The Barcelona defeat will linger in their memory.