Volta Regional Football Association (VRFA) Held Its Annual Congress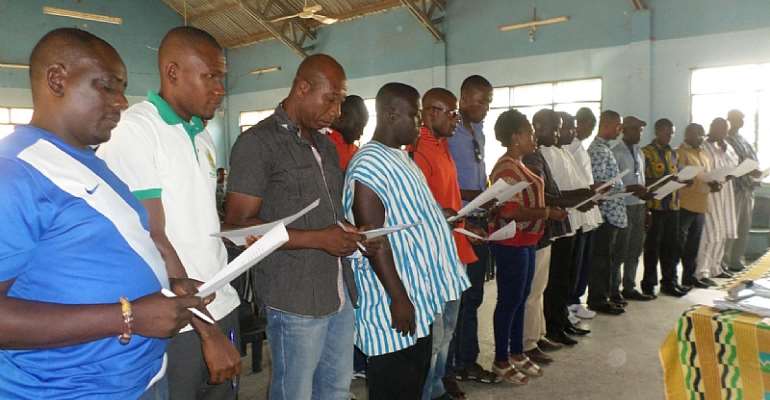 The Volta Regional Football Association (VRFA) held its annual congress on Wednesday at the World Vision Hall in the Volta regional capital, Ho.
The Congress, which is the highest decision making body of the Regional FA is composed of Division 2 and 3 clubs, representatives of Match Commissioners, Women Football, and other stake holders.
Congress, deliberated on issues affecting the sport and reviewed the past footballing season including other challenges especially with court cases.
New elected members of the Executive Committee of the VRFA were also sworn in.
The chairman of the Volta Regional Football Association, Mr. Francis Dogbatse cautioned the newly appointed executives to work diligently or call it a quit if they are not prepared to help the association.
"Whoever is not ready to work I will entreat the person to step aside, to get the right people to do the job, if you know you cannot do it please forget it and redraw"