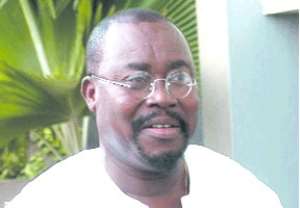 Accra, Nov. 23, GNA - Dr. Nyaho Nyaho-Tamakloe, Chairman of the Ghana Football Association (GFA) has warned that the nation could lose its hosting rights for the CAN 2008, if cases of crowd violence and hooliganism erupts during the two leg final match between Accra Hearts of Oak and Kumasi Asante Kotoko in the Confederations Cup competitions.
Hearts and Kotoko are scheduled to play in the finals of the Confederations Cup competition on November 28 and December 11 at the Accra and Kumasi Sports Stadium respectively.
"The historic match will be witnessed by top officials of the Confederations of Africa Football (CAF) as well as other important dignitaries and any act of indiscipline will affect the image of the nation", Dr. Nyaho-Tamakloe stated.
"Aside this, we are being monitored from all angles and we risk losing the hosting rights if any negative incident is reported". The GFA chairman said.
Speaking at a Press Conference in Accra on Tuesday, the GFA Chairman said the two leg finals are test cases for Ghana to show its capabilities of hosting the Africa football festival in 2008.
Dr. Nyaho-Tamakloe said the FA is bent on ensuring an incident-free game and they are working hand-in-hand with the Ministry of Education, Youth and Sports as well as the national security agencies in order to avoid any acts of violence from the fans.
The Chairman said the security arrangements for the match has been beefed up and a close eye would be kept on any violent fan before, during and after the match.
He said the appropriate authorities will not hesitate in putting before the law courts any fan who may be arrested for engaging in any acts that could threaten the success of the match, since the memories of May 9, are still fresh in the minds of all Ghanaians.
Dr. Nyaho-Tamakloe assured the followers of the two sides that officials for the game are foreign nationals who have no form of bias towards any of the clubs, which therefore is a guarantee for fair officiating.
He also called on the media, especially the electronic medium not to over hype the match so that it does not generate unnecessary tension in the country.