Djokovic Brushes Murray Aside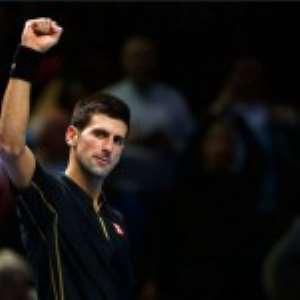 A remarkable  Australian Open  turned out to have the ending everyone predicted when Novak  Djokovic  carried off his sixth title and  Andy Murray  headed home empty-handed again.
The 28 year-old Scot could not remove world number one from his ultimate comfort zone and went down 6-1, 7-5, 7-6 in two hours and 53 minutes.
Murray was unlikely to waste much time before heading straight back to England to be with wife Kim, who is due to give birth. Given the distractions he has faced here, reaching the final was a noble effort, but there was an air of Groundhog Day about the climax.
The World No 2 was outplayed in the first set, but fought tigerishly in the next two, only to subside at the end of them.
Murray becomes the first player in the post-1968 Open Era to lose five finals at the same Grand Slam since Ivan Lendl at the US Open – who eventually won it. The phenomenal Djokovic, claiming his third straight Slam, equals Rod Laver and Bjorn Borg on eleven Major titles.
The 28 year-old Scot had been in the Rod Laver Arena at 1am earlier in the day to see his brother lift the men's doubles title, and while it did not seem to do him much harm in the first game he was off colour for the four after that.
Murray forced a break point straightaway at the start, saved by a cross court backhand, and then fell 0-5 behind as his serve continually misfired and the Serb quickly went into his zone.