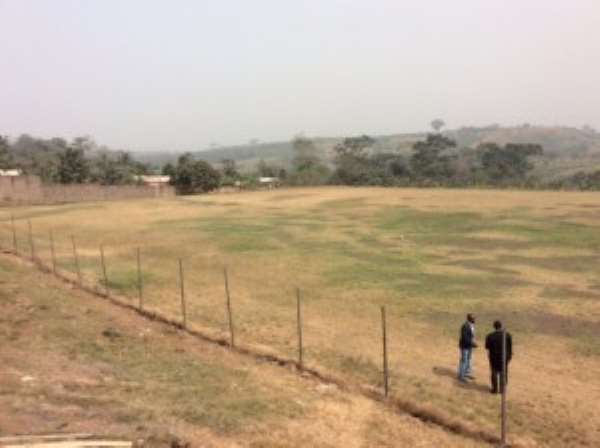 The playing surface of Dawu stadium - the adopted home venue for newly-promoted side Dreams FC will be ready for use in two weeks.
Groundsmen have assured the pitch will be put to good shape, barely three weeks for the start of the side's debut season.
Top officials have visited the venue to ascertain the extent of work with massive assurances from groundsmen that the venue will be ready in time.
'Seeing the pitch now from what we saw almost a fortnight ago shows clearly the groundsmen have put in a lot of work and we commend them for this,' newly-appointed administrative manager Ameenu Shardow told the club's official website
'They have assured that especially with the regular flow of water that the pitch will be ready for use in an estimated time of two weeks. 'We have however charged them to put in extra work to ensure that this estimated deadline is accelerated.
'Other renovation works including re-fencing of the entire facility, erection of a Presidential, VVIP, VIP and media stands as well as electrical works remain on course.
"We now have a definite time frame we are working with and thus the need to accelerate work here."
By Patrick Akoto, follow on twitter:@Patakoto1