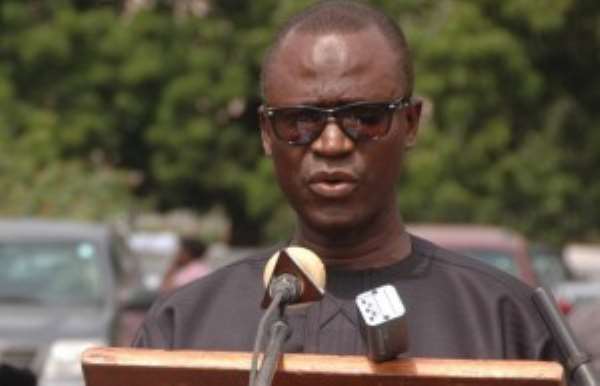 Executive Director of Dreams FC, Kurt Okraku has blamed the dwindling nature of Ghana sports on the appointment of Sports Ministers insisting competent personnel are not appointed.
According to Okraku most of the Minister who have previous held the office have taken 'kindergarten decisions' which have adversely affected the development of the industry.
His comment came after it was announced that current former broadcaster Nii Lante Vanderpuye has been designated as the new Sports Minister to take over from Dr. Mustapha Ahmed.
Over the years, governments have toyed with the Sports Ministry changing nineteen ministers in a matter of sixteen years.
But according to the Dreams FC chief, these ministers have rather worsened the situation at the ministry instead of adding, insisting they should be blamed for the poor nature of sports in the country.
'Sports Ministers are appointed by the Presidency and my singular opinion is that it has been poor when it comes to appointment.
Football is a specialized industry and you need people with the requisite skill and knowledge. When you bring people who have no connection with the industry, believe me, they will fumble and this has been the bane of our sports industry,' Okraku told Uniiq FM
'We bring people with no history at all, people with no connection to the sport, people with no love and passion for sports being appointed as sports ministers. They come and take kindergarten decisions and at the end of the day the entire football will be dead,' he lamented.
The Presidency came under immense criticism after the appointment of Dr. Mustapha Ahmed with many people calling for a sports oriented personality to lead the Ministry.
Kurt Okraku however believes that the designated Sports Minister Nii Lante Vanderpuye may excel in the area since he has been a renowned sports journalist for years before going into politics.