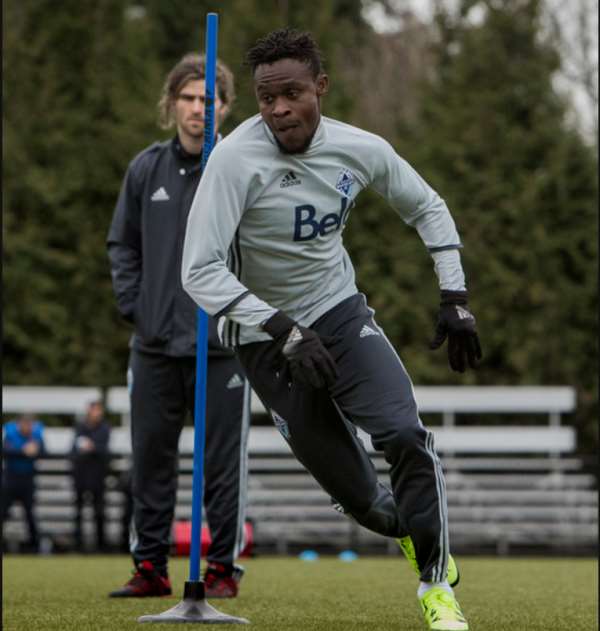 Gershon Koffie
Ghanaian midfielder Gershon Koffie has been included in Vancouver Whitecaps' 38-man squad pre-season in Tucson, Arizona.
Koffie is one of the 26 first-team players on the trip which also includes three unsigned MLS SuperDraft selections, seven WFC2 players, one Whitecaps FC Residency player, and one training camp invitee.
The 'Caps depart for Tucson on Sunday.
The Canadian champions will play Seattle Sounders, New England Revolution and Houston Dynamo on the tour.
Whitecaps pre-season match schedule:
Wednesday, February 3
Seattle Sounders FC vs. Whitecaps FC, 4:00 p.m. PT, Grandstand Field
Saturday, February 6
New England Revolution vs. Whitecaps FC, 3:30 p.m. PT, Grandstand Field
Tuesday, February 9
Houston Dynamo vs. Whitecaps FC, 5:00 p.m. PT, Grandstand Field