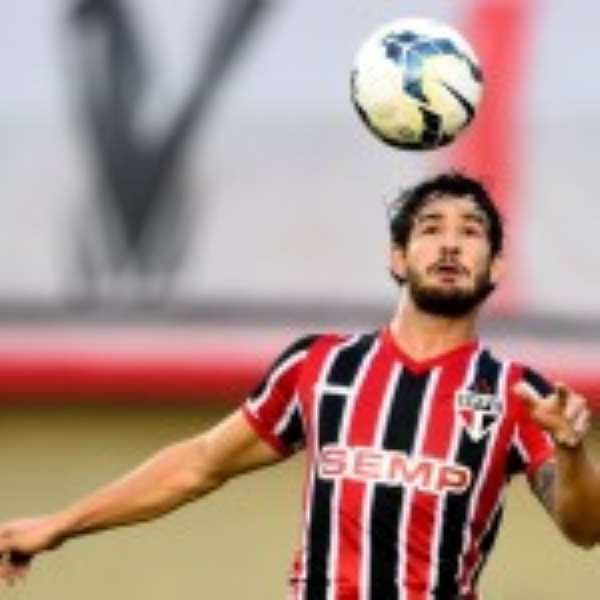 Alexandre Pato has spoken about his move to  Chelsea  for the first time as he puts the finishing touches on his loan switch, confirming: "Chelsea is my new home."
Pato will join Guus Hiddink's squad until the end of the season with the option for a potential £7million switch if his return to Europe is successful.
The former AC Milan striker landed at Heathrow at lunchtime on Wednesday after an 11-and-a-half-hour journey from Sao Paulo and said it was a 'dream' move.
Asked how he felt, Pato said: "So happy, so happy, I stay here for my dream. Chelsea is my new home 'Thanks Chelsea for the support. Thank you for my fans.
"I need to play I need to… I don't know what to say because I am so happy today."
Speaking to Sky Sports in English, he added: "I am very anxious. I want to know my new friends, new players, friends in the team. I'm really happy to play for Chelsea."
Pato sported tweed flat cap and a blue cardigan over a white t-shirt as he walked through arrivals at Heathrow Terminal 3.
He will provide competition for first-choice striker Diego Costa while also offering options in a wide role similar to the one he flourished in with Sao Paulo.
The addition of the 26-year-old gives Chelsea a fourth senior striker in their first-team squad, although either Loic Remy or Radamel Falcao could be on their way out later this month.