Kevin-Prince Boateng: AC Milan star nearly retired after Schalke trouble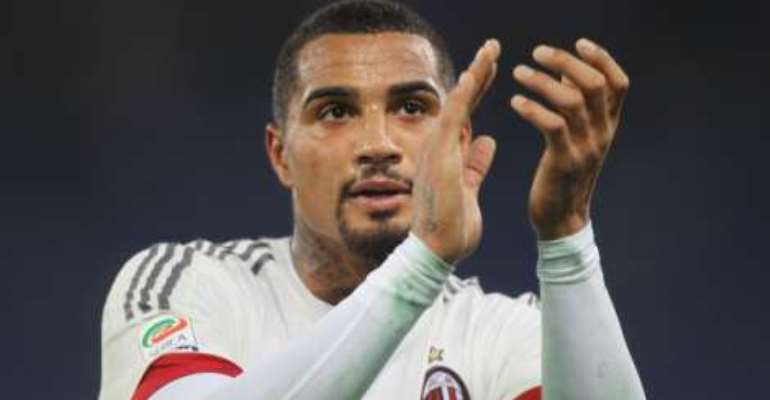 AC Milan midfielder Kevin-Prince Boateng has spoken of his relief at leaving the "toughest time of [his] career" behind him by returning to the Rossoneri from Schalke.
Boateng, 28, admitted he had been close to quitting the game after being suspended by the Royal Blues for disciplinary reasons towards the end of last season.
He was not permitted to train with the first team and had to keep himself fit and find a new club, eventually joining Milan -- where he spent three years between 2010 and 2013 -- on a free transfer at the beginning of January.
"It was really hard not to have found a new club for such a long time, and also to have no club wanting to put their faith in me for such a long time," Boateng told Bild. "I suffered a lot during this time.
"It was the toughest time of my career because, before then, I had always had the luxury of being part of a club where I was playing and I was one of the most important players in that team. I would ask a lot of questions of myself and wonder what it was that I had done wrong in the two years."
Ultimately, Boateng says he could not work out what exactly it was that he had done to deserve being dropped and suspended by the Bundesliga club.
"I cannot think of anything so bad to justify throwing me out," he said. "Of course I made mistakes, [but not such] that a club who had spent €10 million on me would then suspend me."
credit: ESPN