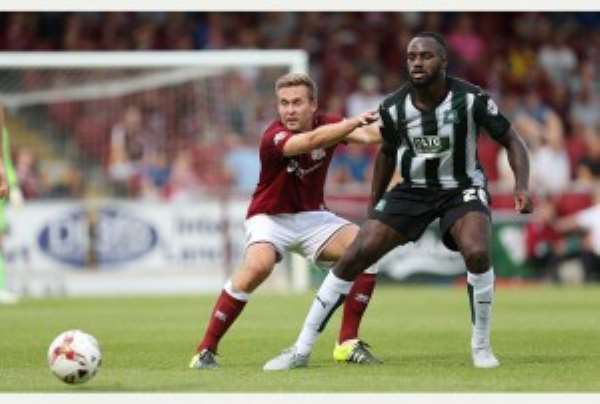 Ghanaian midfielder Hiram Boateng continues to make steady progress after featuring for Crystal Palace Under-21 side in their 3-3 stalemate with Millwall.
It was Boateng's second match after recovering from the ankle ligament injury which curtailed his loan with the Pilgrims at the end of October.
The south London derby was played at Tooting and Mitcham FC and Boateng was still going strong at the final whistle as he proved his fitness levels were good.
Palace are now likely to consider sending the 20-year-old out on loan again, with Argyle hoping it will be to them.