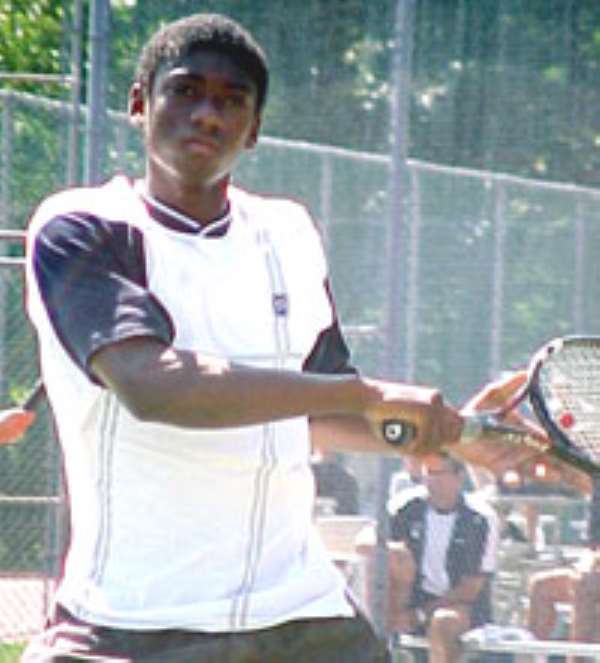 Ghana and Finland will revive hostilities in Davis Cup tennis when they clash in Accra next year in an Euro-Africa Zone Two tie.Ghana hosts the European state from March 4 to 6 at the Accra Stadium in a third clash between the two countries.
Finland have triumphed twice over the Golden Rackets in previous meetings on clay court.Half a decade has passed since the last meeting between the two countries, and in March Ghana will enjoy the advanatges that ensured that Finland achieved convincing wins in those clashes.
The Europeans will not only descend from the cold environs of Helsinki into the unfamiliar hot and dry weather of Accra, but face their African foes on hard court instead of their favourite clay surface.In connection with the game, Ghana's current top stars are expected to converge in Accra sometime in February for a selection exercise, Ghana Tennis Association (GTA) member, Mr Peter Annan, has told the Graphic Sports.
These players, including Gunther Darkey, Samuel Fummey, Akwasi Ahinkra, Patrick Nortey, Dan Omaboe and Solomon Koomson and sensational youths, Salifu Mohammed and Henry Adjei Darko, are expected to camp in Accra at least one month before they face their experienced opponents.
Ghana dropped to Zone Three last year after successive losses to Slovenia in Accra and Egypt in Cairo but returned to Zone Two this year after qualifying from a a tournament in Tunisia.