Gunners connection: Sol Campbell fraternizes with Arsenal fans in Ghana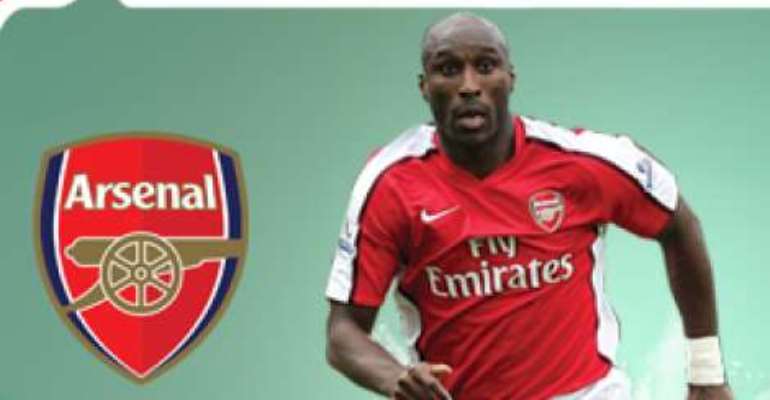 Sol Campbell socialized with Arsenal fans during the launch of the Unity and Peace Match on Monday at the Banquet Hall.
Arsenal fans who had been following Sol Campbell, ever since he landed at the Kotoka International Airport to help launch the Peace match, finally had their time to interact and took pictures with the former English defender, after reports of being snubbed by the legend on Sunday during his arrival with George Boateng, a Ghanaian born Dutch international.
'I feel like home here, I received a warm welcome especially from the Arsenal fans here,' he told Arsenal fans at the Banquet Hall.
Sol Campbell joined Arsenal from Tottenham in 2001 and left in 2006, after helping the Gunners reach the UEFA Champions League final and even scored the only goal in his side's 2-1 loss to the star-studded Barcelona side.
He won 2 league titles and 2 FA Cups in his 5-year stay with the North London side.