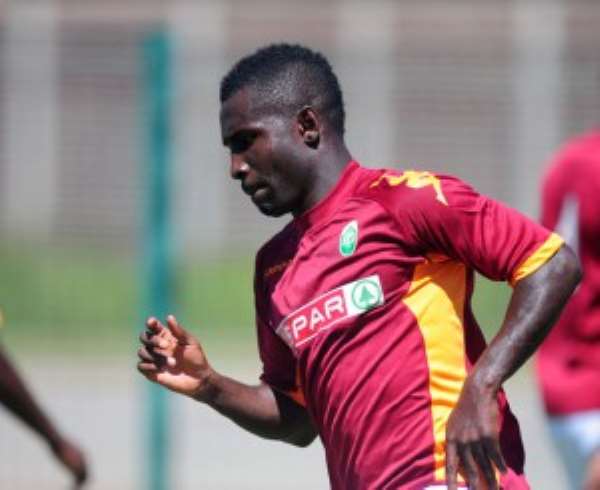 Ghanaian midfielder John Arwuah has warned players against unbridled desire for Europe adventures.
The 30-year-old is back in South Africa following a botched move abroad.
The former AmaZulu midfielder terminated his contract with Cyrpus side AEL Limassol following the side's financial struggles.
The Ghanaian has warned his fellow football stars to be way of the excessive desire to move abroad.
'In all honesty I feel players shouldn't just go to Europe just because it is Europe," he said
'It is always wise to do as much research as possible before going there because imagine how lonely it would get if you are not even being paid.'