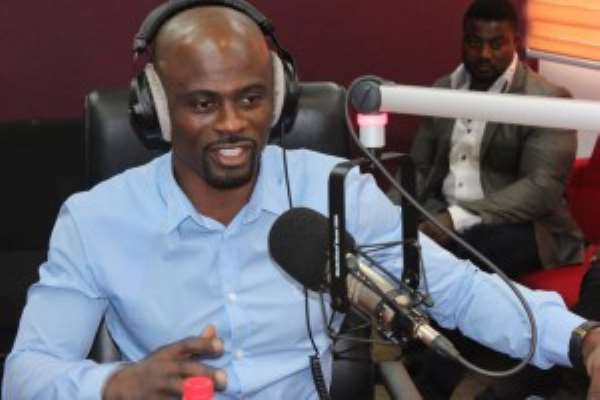 Ghanaian-born George Boateng insists he has no regrets with his decision to play international football for the Netherlands.
The former Middlesbrough midfielder is in Ghana to promote peace ahead of the country's crucial elections in November this year.
The former 40-year-old is among former top stars expected to play in a Unity Cup match in Ghana in June to preach peace ahead of the general elections.
Boateng was born to Ghanaian parents in the West African country but moved to Holland at age eight.
He excelled at youth level for the Dutch national team, resulting in his promotion to the senior side.
The retired footballer has maintained strong links with his roots in Ghana but insists he has no regrets having not played for the Black Stars.
'I was born here [Ghana] but I left the country at a very young age...so I featured in the Under16s, 18s and 21s and by the time I made my senior debut that is when the Black Stars actually realized that 'hey he is one of us' and by then it was too late," he told Accra-based Starr FM
'It's not like I didn't want to but the interest wasn't there and the relationship wasn't there.
"I don't regret it because I was in a very privileged position, every world cup I had two teams to support, so I was never losing, if Ghana was knocked out I became Dutch and vice versa."
More information can be found at playerx.co.uk