Ghana Weightlifting Federation construct Statutory Committees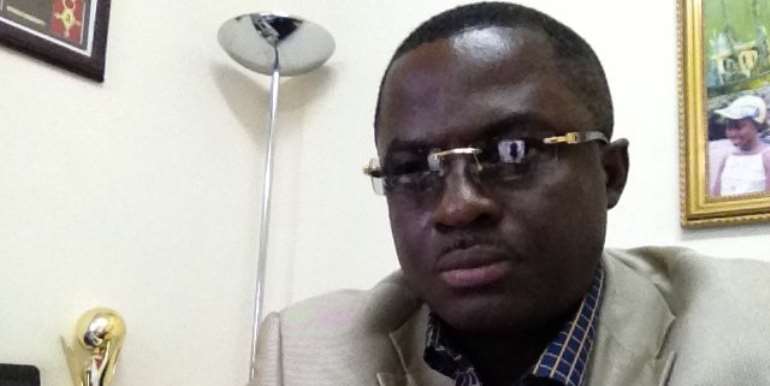 The Ghana Weightlifting Federation has formed Statutory Committees to engineer its growth and expansion drive in making the sport more attractive in Ghana.
The federation in their final year of the four years development plan drawn by President Ben Nunoo Mensah some years back wants the sport to produce lots of young talents to compete well in major international events.
Members of the committees were selected after careful analysis of each individual by the Executive Board of the federation.
According to the President of the GWF, Mr Ben Nunoo Mensah, "these individuals who have selflessly agreed to spend a bit of their time, energy, resource and intellect to the growth and development of the youth in this country and the board is grateful to them".
There are five statutory committees under the GWF namely; Events and Competitions Committee, Coaching and Technical Committee, Research and Development Committee, Marketing, Sponsorship and Media Committee, Finance Committee and Medical Committee.
The Events and Competitions Committee will have Mr Charles Osei-Asibey (Barrister) as chairman and Ashim Morton (Millennium Marathon), Hussein Addy, Moses Antwi Benefo (PJ), Clarence Amoatey and Kwaku Obeng (Myxtro) as members.
Coach Abubakar Taylor will also head the Coaching and Technical Committee and will have Daniel Darko, Samuel Adortey, Nii Otinkorang Ankrah, Edith Owusu Agyapong, Prof. Kyle Pierce and Afi Abotsi as members.
On the Research and Development Committee, Secretary General of the GWF, Mr Hussein Addy will chair the committee and will work with Abubakar Taylor, Dr Godfred Akoto Boafo, Nii Otu Larkyne and Ruth Baffoe.
Marketing, Sponsorship and Media Committee will have Mr Ashim Morton as chairman with Prince Annan (Metro TV), Romeo Oduro (Despite Group of Companies), Benedict Owusu Dankwa (Multimedia Group Limited), Chris Nunoo (Graphic Communications Group Limited), Kenneth Odeng Adade (Marble Communications Group Limited) and Clarence Amoatey (Innova DDB) as members.
The Medical Committee will also be headed by Dr. Akwesi Adomako with Dr. Philemon Mensah, Dr. Jonathan Quartey and Kenneth Odeng Adade as members.
On the Finance Committee, Mr Clifford Mettle will be their chairman and will work with Charles Osei-Asibey, Prince Annang, Benedict Owusu Dankwa and Panyin Baffour Awuah as members.
Follow Joy Sports on Twitter: @Joy997FM. Our hashtag is #JoySports
Story by Ghana/Joy Sports/Benedict Owusu