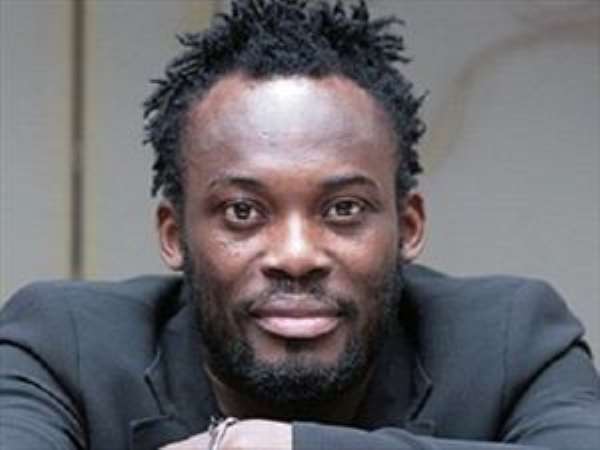 Ghana midfield star Michael Essien admits he was frustrated with his initial injury hell at Panthinaikos, insisting he is a 'man of football' and will fight till the end.
Essien, 30, joined the Greens on a two-year deal last summer from AC Milan.
But persistent knee problems delayed his involvement for Greek giants.
But the Ghana international has shaken off the problem, impressing in recent outings for the club.
The Ghana international has revealed his frustration during the early stages of his career at the club.
"It was frustrating. I came, I signed and wounded. It was hard for me, but injuries are part of the game," he told Nova
"When that happens you have to be calm and to listen to the doctors.
"This I did and everything went successful. I am a man of football, what I want is just to play football, because it makes me happy.
"I have been Faced with such situations you have to have clarity. I'm not the type who would  push myself, I faced the situation with calm and I knew that I will return to action. "
The Ghanaian has been hugely hailed for his influential presence in the Greens jersey.