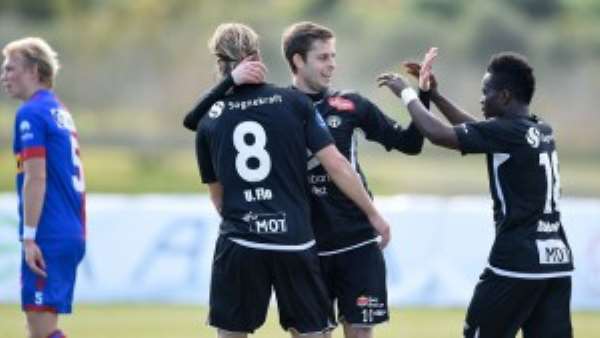 Sought-after Ghana striker Mahatma Otoo prefers to play in England, Spain or Germany.
The 23-year-old, who plays for Sogndal, has become a matter of intense conjecture following an impressive run for the Norwegian side.
The former Hearts captain is on the verge of leaving his current amid growing interest from English side Watford.
Sogndal coach Eirik Bakke has admitted the Ghanaian could leave the club.
Otoo has revealed his preferred destination if he opts to leave Norway.
"It's always a possibility for every player. In our careers as footballers, you can't rule out anything," he said
"Of course, I prefer to play in England, Spain or Germany.
"But we have to wait and see how it goes in the coming days."
The Ghanaian scored 13 goals to proper Sogndal back to the Norwegian top-flight last season.