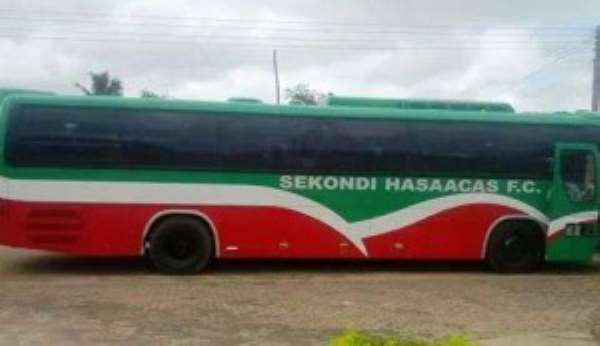 Aduana Stars became the laughing stock of the ongoing FirsTrust G6 tournament after players were seen being transported in a team bus belonging to Hasaacas.
The shocking episode brought the image of the club into the limelight.
Its unclear what might have led to the situation but players getting down from the team bus of fellow Premier League side has sparked controversy in Sekondi.
Aduana Stars have brought in several players ahead of the start of the new season to signify claims it is on a sound financial footing.
But it appears the club may not be financially sound as they want others to believe with a bus-less situation clouding their involvement in the ongoing invitational tournament.
Transporting players in another teams bus is simply not on, critics have argued and sends a negative signal about the former Premier League champions.