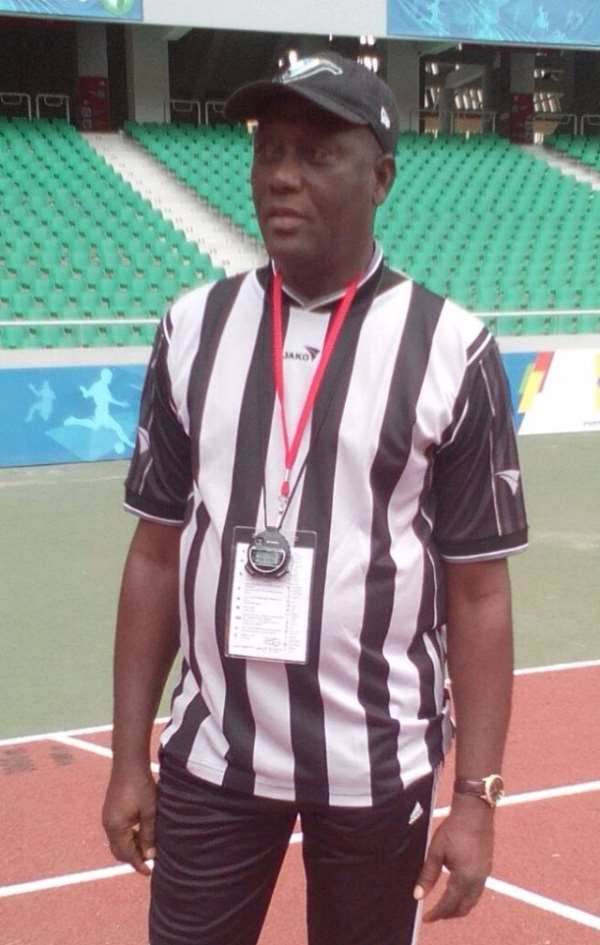 The Foreign-based Athletes Association in consultation with coaches based in Ghana and input from the national federation have announced Coach Anslem Nyavadzie as the 2015 Athletics Coach of the Year.
The award has been put in place in a bid to recognize the pivotal role played by Ghanaian coaches towards the development of athletics
Coach Anslem is the head of the Physical Education Department at T.I. Ahmadiyya Senior High School.
"We recognize the immense contribution by all coaches, especially those based in Ghana. Most of us at various points in our development passed through the hands of these coaches," a statement read.
"Our [Athletes Association] intention is to recognize an individual coach each year for making meaningful contributions to the development of athletes in Ghana. The award recipient was selected based on how well his athletes performed during the season. The award includes cash, coaching resources and a plaque."
Coach Anslem popularly known as "Mourinho", is the coach of Richard Seklorwu who won a Gold medal at the 2015 Commonwealth Youth Games; a first for Ghana.
In addition to Seklorwu, at least two foreign-based athletes who set national records in 2015, passed through the hands of Coach Anslem as juniors. They are Atsu Nyamadi (Decathlon) and Emmanuel Dasor (4X400m).
In the last 4 years the following athletes managed by Coach Anslem in the past or currently, qualified to be on at least one national team at the junior and or senior level. They are: Rashidatu Abubakar (400m hurdles), Salomey Adjei (400m), Janet Mensah (100m/200m), Richard Seklorwu (Long Jump), Atsu Nyamadi (Triple Jump/Decathlon), Emmanuel Dasor (100m-400m), Elizabeth Dadzie (heptathlon/Long Jump) and Adelaide Nkrumah (400m).
Follow Joy Sports on Twitter: @Joy997FM. Our hashtag is #JoySports
Story by Ghana/Joy Sports/Nathaniel Attoh