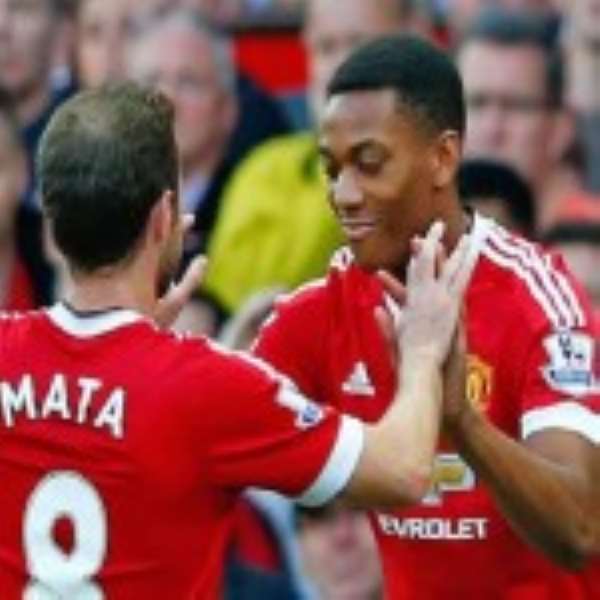 Manchester United's playing style has been criticised by adidas chief executive Herbert Hainer, who agreed a £750million sponsorship deal with the club last year.
United  endured a dismal end to 2015, slipping out of the Premier League top four and exiting the Champions League after embarking on their worst run in 26 years.
Although they did start 2016 with a win over Swansea, United ended the previous year with a damaging run of eight matches without a victory.
Some fans have become concerned at the slow, possession-based style United play under manager Louis van Gaal and it seems they are not the only ones who are worried.
Adidas paid a world-record £750m sum to become United's kit supplier for 10 years last summer.
Adidas is reaping the rewards from United's global reach financially, but in terms of what is happening on the pitch, the sportswear giant is not completely satisfied, it seems.
"Business with Man Utd is going very well," Hainer told German newspaper Suddeutsche Zeitung.
"We sell more jerseys than expected, the foreign share is 60 per cent. We are satisfied, even if the actual way of playing of Man Utd is not exactly that what we want to see."
Hainer is not the first person to criticise Van Gaal's playing style this season. United fans have regularly chanted 'attack, attack, attack' at the team while they slowly build from the back.
And former United midfielder Paul Scholes described the football on display at Old Trafford as 'boring' earlier this season.
The statistics back up Scholes' jibe. Just 12 goals have been scored by the hosts at Old Trafford this season.
The mood within the club seems to be one of positivity after they returned to winning ways on Saturday, however.