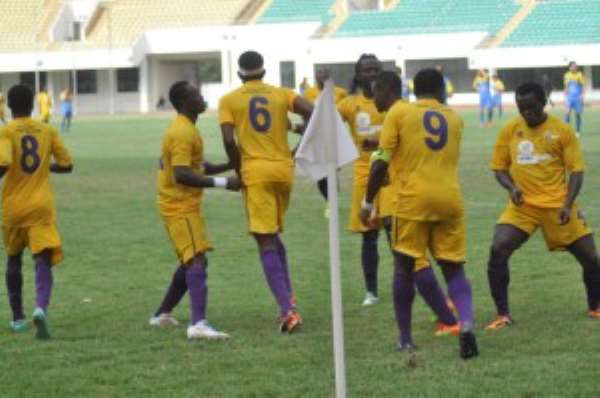 Medeama players are smiling to the bank after their outstanding arrears were paid last week, GHANAsoccernet.com can reveal.
Management have moved in quickly to resolve their financial situation by paying the players' outstanding arrears ahead of the start of the new season.
Several Ghanaian clubs are deep in financial crisis with players owed salaries and other entitlements for several months.
The situation is not peculiar as the huge economic downturn in the West African country appears to have hit all clubs in Ghana.
Medeama president Moses 'Mospacka' Armah has worked tirelessly to offset the bills in a bid to spark motivation ahead of the FirsTrust G6 tournament which kick starts on January 7.
The team will resume training after the Christmas break on Monday December 29.