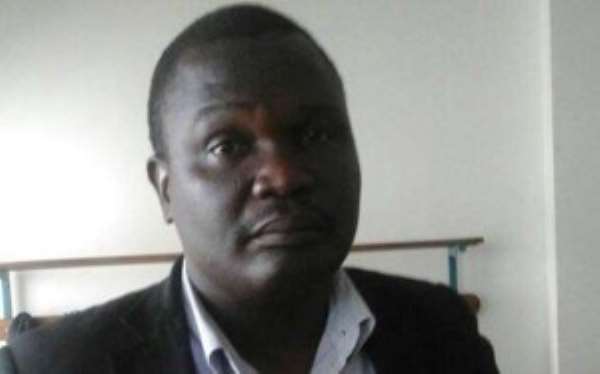 Berekum Chelsea coach Solomon Odwo has blamed poor officiating as a chief reason for the perceived poor quality of the Ghanaian top-flight.
Premier League referees' have come under the spotlight in recent years officials getting big decisions wrong.
The Ghana top-flight is largely perceived to be low quality -a claim which has been strenuously denied by the federation's president Kwesi Nyantakyi.
But Berekum Chelsea coach Solomon Odwo has attributed the low-quality to bias officiating.
'If you carefully examined last season's league it was one of the best leagues the country has ever had, and those who doubt this can go back and check the history of the Ghanaian League," he told sportsworldghana
'Even with three matches to the closure of the season about 9 clubs didn't know their fate of surviving the league until the final matches were cleared ,something which testifies how good the league is.
'Officiating is a major worry to clubs who compete in the domestic league and I think the GFA and the Referee's appointment committee should wake up and work on it to help raise the low standard of officiating in the Ghanaian league."
He added: 'If referees in the Ghanaian league officiate fairly that is where we will get deserving teams winning the league and then going further to represent the country in Africa but if the poor officiating continues then clubs who qualify for Africa will fail to perform since they some of the these clubs win the league due to some referees terrible decision taken on the pitch,"
'For once we can emulate that of the English league."
The start of the league has been delayed by legal tussle involving several clubs.