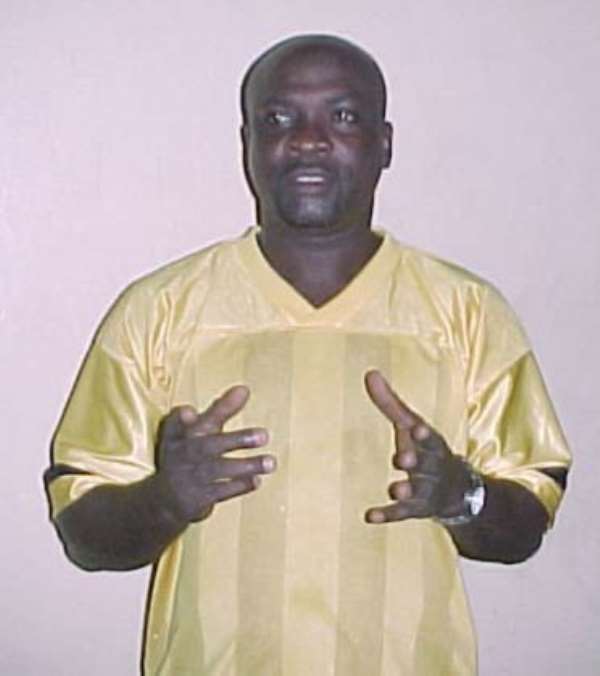 The Chairman of Dormaa Aduana Stars F/C, Mr Kingsley Osei-Bonsu, aka Lord Zico, has called on the GFA Chairman, Dr Nyaho-Tamakloe, to withdraw the court case against the Executive council of the GFA if he really wants to achieve any success during his tenure of office.
He said the withdrawal of the court case should be followed with an apology to the Executive Council.
Speaking with the Graphic Sports in an interview at Sunyani at the weekend, Mr Osei-Bansu pointed out that, the recent impasse was caused by Dr Nyaho-Tamakloe "who wanted to break the front of GHALCA and the Executive Council and also try to reduce their powers".
He said what Dr Nyaho-Tamakloe should bear in mind is that the mere fact that he succeeded with "those radical changes in Hearts of Oak during the 'Musical Youth' days does not mean he should be given the chance to make such experiments with the nation".
"The GFA boss should know that there is a vast difference between Hearts and the nation as a whole", he said.
Mr Osei-Bonsu cautioned Dr Nyaho-Tamakloe that he cannot succeed without the GHALCA because the clubs constitute the majority as far as the formation of football sub committees was concerned.
He also reminded the GFA Chairman that football in the country is guided by rules and regulations and as such it was high time he took his time to study the rules and regulations before acting. Mr Osei-Bonsu referred to a statement Dr Nyaho-Tamakloe made in the Graphic Sports of October 15, and said, "I can convincingly say that Dr Nyaho-Tamakloe has started learning his lessons very well based on the fact that he has now seen that if GHALCA is to withdraw its financial support, the FA will be left with nothing but to close down".
"It is therefore clear that, the GHALCA that Dr Nyaho-Tamakloe is trying to battle, is capable of making him powerless," he said.H e also appealed to both GHALCA and the Executive Council to relax a bit in their decisions since a house divided against itself could not stand.
He noted that Ghana football has reached a crucial stage and it demands the concerted efforts of all to move ahead.
Mr Osei-Bonsu also took the opportunity to advise the GFA and the Division One League Board to expedite action on the Wa case, which is before court before it plunges the whole league into disaster.He said the clubs were suffering financially due to the inability to organise the league in their zone.