Aspire Football Dreams Finals At El-Wak Stadium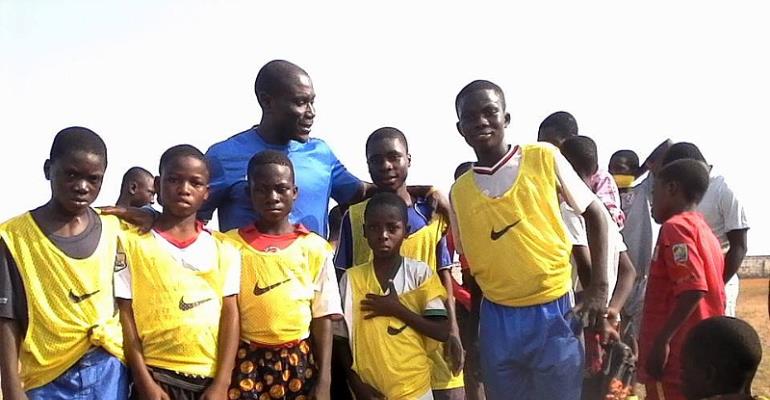 The final selection of players for this year's Aspire Football Dreams Academy comes off at the El Wak Sports Stadium from Monday October 4 to Thursday October 8, 2015
According to Country Director Capt (Rtd) Andy Sam, this season may also produce some exciting players like last season when 8 players made it out of 50 and 5 sailed through to Senegal.
He said players have shown commitment and dedication to the game and the goals of Aspire Academy and commended the scouts, coordinators and coaches who handle them.
He urged the 50 selected players to exhibit the same team spirit and standard of Football to continue the success story of Aspire Football in Ghana.
George Boahen, one of the longest serving coordinators of Aspire Football Ghana prayed that the players picked this year will demonstrate the same character and resilience to make it.
Edward Teye Nartey, an Administrator of Aspire Football Ghana also believes there are young players who can pass the test again. He noted that Ghana has the talents and it is just a matter of identifying them and grooming them to become gems.
He was optimistic that 2015 would be another good season for Ghana players who wish to join the Aspire Academy. He urged the players coming for the selection to be disciplined, show team work and their individual skills to succeed.