OTI ADJEI: An alternative 2014/15 FCPPL season review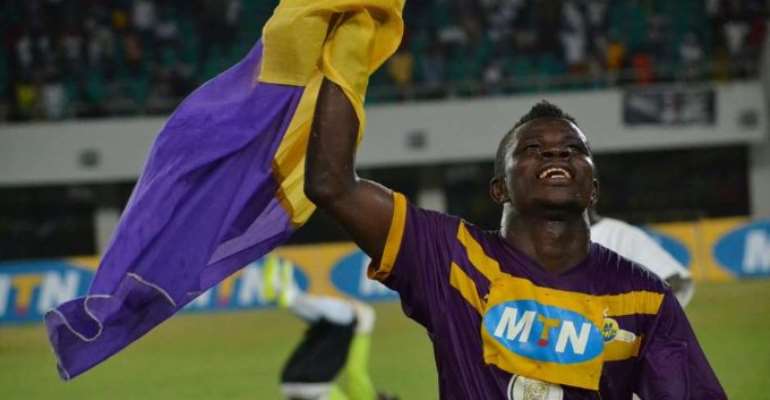 For all the beating it takes from critics for its poor quality, there is something you can't take away from the Ghana Premier League.
It is its ability to provide great drama, the mix of suspense and predictability and just how well the playing field has evened in the last few years.
Sixteen clubs, thirty games each and in that period plenty of drama, controversy, exodus to other leagues midstream, boardroom points and the regular dose of conspiracy theories.
In the end AshantiGold emerged winners when it seemed no one wanted it badly enough. It is their first title in 19 years, their first since the Sam Jonah inspired trophies of the early to mid-nineties that was built on the skills and talent of players like C.K Akunnor, Yaw Acheampong, Augustine Arhinful, Sammy Adjei and Nibombe Wake.
RELEGATION BLUES
If the league winner is one we could not easily predict, the relegated teams had some striking semblance of familiarity. Great Olympics come and go from the top flight these days. We are used to that now.
Same with BA United whose trip in and out of the National Division One League feels sometimes like the trip we make to and from work every day.
BA United were gone long ago from the league, their games in the words of Joy FM's Ridwan Asante became highly uncompetitive.
Heart of Lions' demise is the surprise. They have held their own for so long and for more than a decade provided the Volta Ragion representation at the highest level of Ghana football. WAFA may still play out of Sogakope but the significance of Kpandu based Lions cannot be underestimated.
We can't say same for Great Olympics whose premier league credentials rise and fall. Mocked as a retirement home at some point for the sheer number of ex-Europe based players in their ranks, they could not be saved by all that experience brought to bear by Richard Kingson, Dan Quaye, Osei Boateng, Godwin Attram and others. You could tell by the exasperation of coach Yaw Acheampong after their final game.
"We did everything we could but we could not get out of it", the former Black Stars midfielder said. "We won games and were still not rising up. We will get through this painful period and return."
Olympics' presence in the league had it's positive though. They drew large crowds and their army of veterans became a positive talking point, one that hopefully should influence a lot of others to come.
It wasn't only Olympics who had returnees though.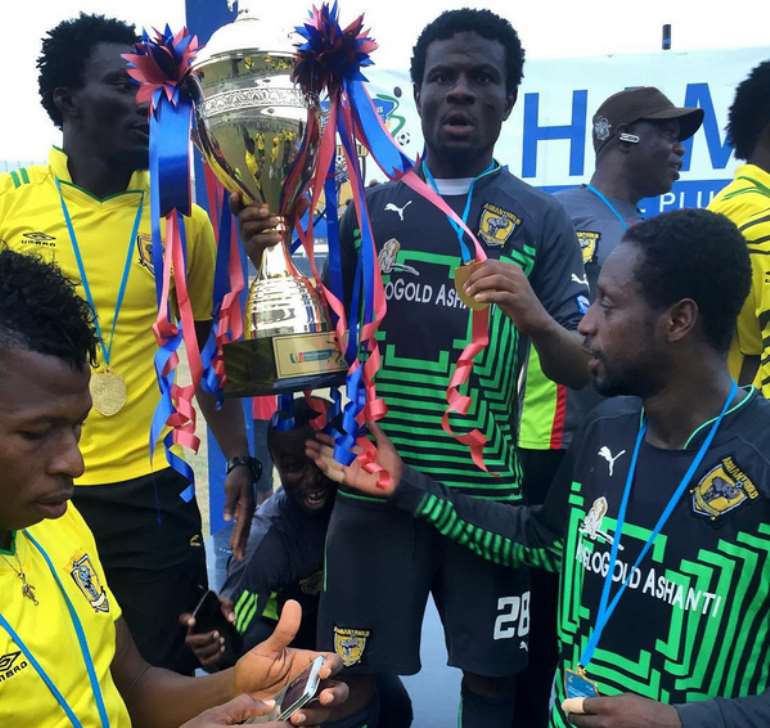 RETURNING BLUSTER
AshantiGold had Fatau Dauda who decided home is the best places after years of playing second fiddle in South Africa.
The star of their show undisputedly was the coach Bashir Hayford . His mix of bizarre post match comments and tactics made for good entertainment. He has threatened to release the Junior High School results of those journalists he says criticises him unfairly.
There were times when he openly admitted he asked his players to actively look for penalties. And on Sunday he arrived in shades to receive his winners medal. Bash never disappoints.
He is also adamant the quality of the league didn't disappoint.
So tight were the sixteen teams that only six points, that is two wins separated Aduana Stars in second place to Great Olympics who finished third from bottom.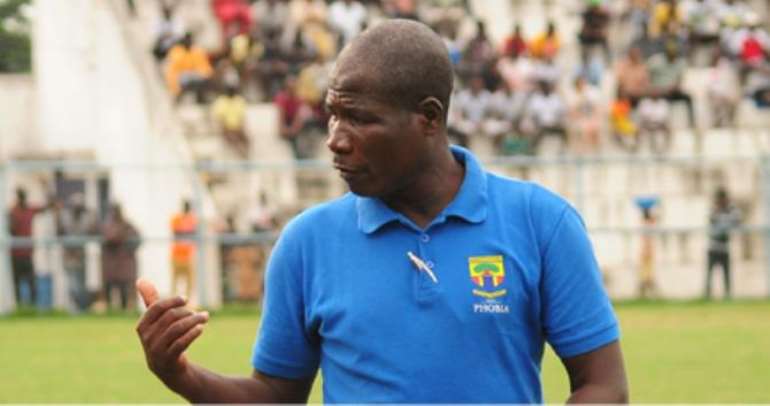 Hearts of Oak were miserable all season but still finished 4 while West Africa Football Academy played some of the best football this term but avoided relegation by one point.
Bash claims it is a sign of how competitive things have become.
"In the past one team wins it, and the others are 20 points behind, he said. This time it was very close. It shows that teams are much closer in competition terms than they have ever been and that the teams are evenly matched."
HEAD-SCRATCHING
There are somethings about this season too that we probably will never understand.
Medeama won the FA Cup but were involved in a relegation scrap and Hearts of Oak looked lost all season.
Kotoko 's case was a curious mix of strange technical decisions and a disciplinary committee case that both highlighted the confused state of regulations with Ghana football and how club officials have thrown attention to detail to the dogs.
[PHOTO]http://img.modernghana.com/images/content/
The decisions they made with regard to technical leadership didn't quiet work. They got their Messiah in David Duncan but still ended the season without a trophy despite reaching the final of the MTN FA Cup.
Now we know that you don't necessarily need to coach Hearts or Kotoko to win the league.
In fact these days we know being at the two clubs guarantees nothing.
In recent years, Aduana Stars, Berekum Chelsea and now AshantiGold have all had a share of the titles. It is the best thing about this season again. The reminder that the playing field is level now that the balance of power is not unduly tilted in favour of the big boys.
And there were the big hitters for goals.
Kofi Owusu scored 19 which is impressive by any measure while Nathaniel Asamoah scored 18 before he left for Raja Cassablanca. His departure highlighted the general malaise and sometimes the casual money first approach to running club football.
Still it was a league worth watching. It is a shame our national coach didn't always think so.
More league reviews
- Joy Sports FCPPL Season Review: Stats and numbers round-up
- 7 things we learned from #SurvivalSunday
- Joy Sports Season Review: Top 10 flops
- Survival Sunday: Olympics, Lions relegated as Kotoko ensure safety
Michael Oti-Adjei is a senior writer at All Sports. Follow Joy Sports on Twitter: @Joy997FM. Our hashtag is #JoySports