Mayweather chasing KO against Andre Berto on Saturday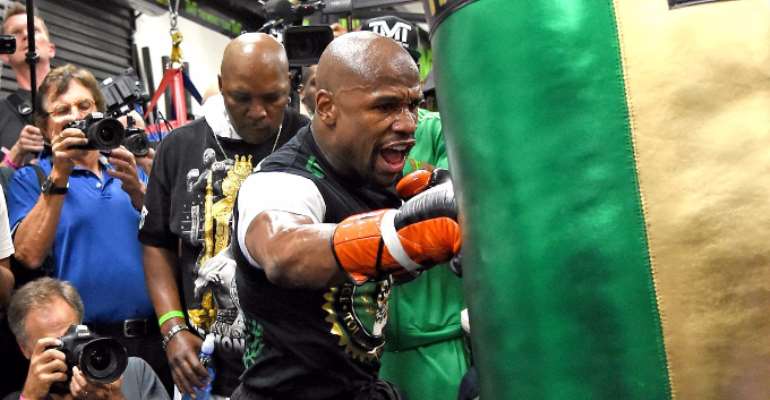 "We're going for the knockout," proclaimed Floyd Mayweather after Wednesday's press conference for Saturday's PPV clash against Andre Berto in Las Vegas.
"I'm pretty sure he's gong for the knockout also. We're going out there and we're going to oppose the pressure from the gate."
Interestingly, Showtime All-Access writer Mark Kriegel stated he believes Berto was hand-picked to be knocked out. "I think it's going to be a knockout," stated Kriegel.
"I think this will address the one hole in Floyd's recent career since 2011, the lack of a knockout. I think that he sees something in Berto that says 'I will be able to knock him out and Berto will make me look good in knocking him out!'"
Follow Joy Sports on Twitter: @Joy997FM. Our hashtag is #JoySports