Malik Jabir begins blame game for Ghana's indifferent All Africa Games start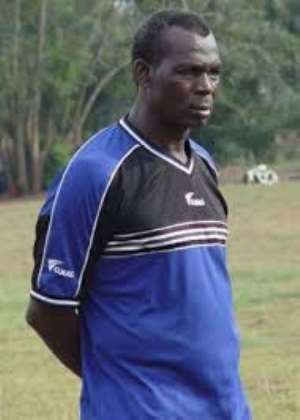 Ghana Under-23 coach Malik Jabir is blaming poor preparations for his side's poor display in their All Africa Games opener.
The Black Meteors looked far from convincing but managed to hold out a goalless game in the men's football Group B opener against Senegal at the Stade Alphone Massemba-Depart on Sunday.
And the experienced trainer is already attributing the lack of sharpness and fluidity of the Maputo 2011 men's football champions who were dominated all game to inadequate preparations.
"We didn't prepare well - two months preparations, we couldn't play enough friendly games. We even wanted to play AshantiGold (new Ghanaian champions) in a friendly match but it couldn't happen," coach Jabir told Joy Sports.
"Senegal is a good team. As coach, it has been a long time since I saw them play. It was a discovery for me. I tried to learn more but this was not possible. I hope we will do better in our next game," he added.
Nigeria are Ghana's next opponents on Wednesday, September 9.
Follow Joy Sports on Twitter: @Joy997FM. Our hashtag is #JoySports
Story by Ghana/Stephen Amos