AFCON qualifier: Rwanda coach Mckinstry hails side's performance despite loss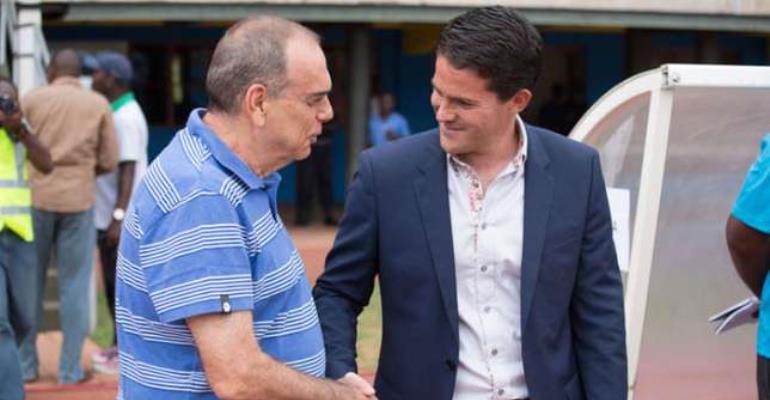 Head coach of Rwanda football team, Jonny Mckinstry has hailed his side's output in their 1-0 home loss to Ghana in the 2017 Afcon qualifier on Saturday.
The game played at the Amahoro stadium in Kigali left much to be desired as both teams had it difficult to control the ball on the turf due to the poor state of the pitch.
Despite the poor state of the pitch it was Ghana who stamped their authority in the game as they dominated the host and their display on the day got rewarded in the 85th minute mark of the game via Wakaso's brilliant free-kick as the Black Stars avenged their 2003 painful loss at the same venue.
The win thus give Ghana six points in two qualifying games as they currently top Group H and their quest to seal their 2017 Afcon qualification continues.
However, coach of Rwanda Jonny Mckinstry has hailed his side's performance despite losing 1-0 to Ghana at home on Saturday.
'I am disappointed we didn't get anything from the game but I must salute my players, for they gave their best to get something from Ghana but we just couldn't get a shot on goal, but all I am happy with the effort of the players,' McKinstry said after the match.
He added, 'We had a clear game plan and it worked so well until late in the game when we made one mistake and paid for it. When you play against very good teams likes Ghana you need to be alert the whole game because you give them one chance you will be punished.'