Remains in our hearts: Hearts of Oak mourn death of C.K Gyamfi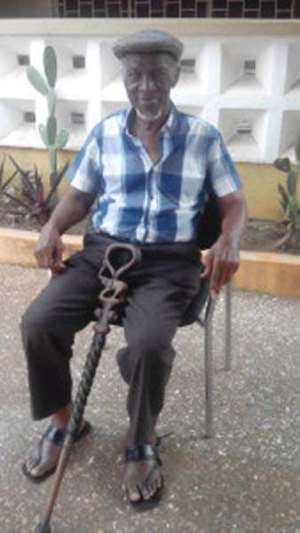 Hearts of Oak is mourning the demised of Ghana football legend, C.K Gyamfi who died last Wednesday, 2nd September, 2015 at the Cocoa Clinic in Accra.
The three times time nations cup winner with the Black Stars of Ghana as a coach was a former player of Accra Hearts of Oak and the club has released a statement through their website as they mourned the demise of C.K Gyamfi.
'Ghana football's greatest national coach and Hearts legend Charles Kumi Gyamfi has passed on. The former Hearts and Black Stars captain died on Wednesday, 2nd September, 2015. He was 85. "Master tactician" or C.K as he was affectionately called joined the Accra based side in 1956, after leaving Great Ashanti - a club he admirably formed and bravely turned into a big club.
'Gyamfi received his football initiation in Accra with Great Argonauts and Accra Academy, where he was then attending a Secondary School. He played for other junior teams in Accra, and Koforidua before leaving for Kumasi.
'He joined Kotoko and was the pivot on which their attack rotated. A member of the Gold Coast team which toured the United Kingdom in 1951. He formed Kumasi Great Ashanti. after the big split in Kotoko camp in 1954, and led them to many victories.
'He later joined Hearts and was acclaimed as one of the most distinguished footballers of his time. Gyamfi was part of the team that won Hearts its first league title in 1956, and he was instrumental when the Phobians won the first league title in independent Ghana in 1958. He was for several years captain of the Black Stars and Hearts of Oak, and was also the first African player to play in Germany.
'C.K Gyamfi is the most successful Black Stars coach, having led the national team to three historic triumphs in the 1963, 1965, and 1982 Africa Nations Cup. Accra Hearts of Oak is deeply saddened by C.K Gyamfi's demise.
'We pray for a peaceful rest for the departed soul of our illustrious son'.