European Clubs Monitor Airtel Rising Stars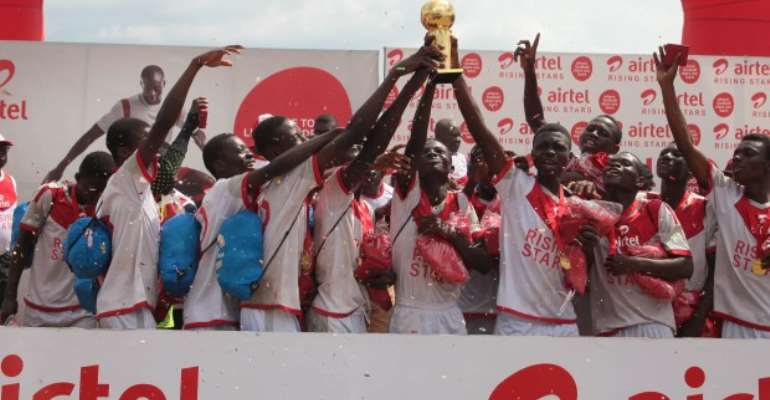 Proud winners, Brong Ahafo displaying their medals and the silverware
Three scouts of European football clubs are monitoring 13 players from the 2015 Airtel Rising Stars national finals held in Sunyani over the weekend.
All the players the scouts have penned down are boys, despite some impressive performances from the female teams who took part in the competition.
Gold for the Girls' category was won by the Greater Accra Region, while the Brong Ahafo Region won the Boys' event.
Yaw Boateng, who scouts for Turkish club Fenerbahce said, 'The talent in this competition is so much. I have taken seven players that I want Fenerbahce to see. I have been following Airtel Rising Stars in the media.'
Boateng's assertions were corroborated by Francis Oti Akenteng, the Technical Director of the Ghana Football Association, who said, 'We will build the next national U-17 team from here. The talent is fantastic. They just need to play together and we can take it from there.
'The players are genuinely young and they have a great future ahead of them. Airtel has done extremely well with this competition. The challenge now is how we take it from here,' said Oti Akenteng.
Sam Sarpong, the Sales Director of Airtel Ghana, sponsors of the competition, said, 'Airtel is here to ensure that your talent is seen.'
'We are confident we have seen the very best players at the U-15 level in Ghana,' said Kwame Gyan, the Brand Assets Manager of Airtel Ghana.
From The Sports Desk