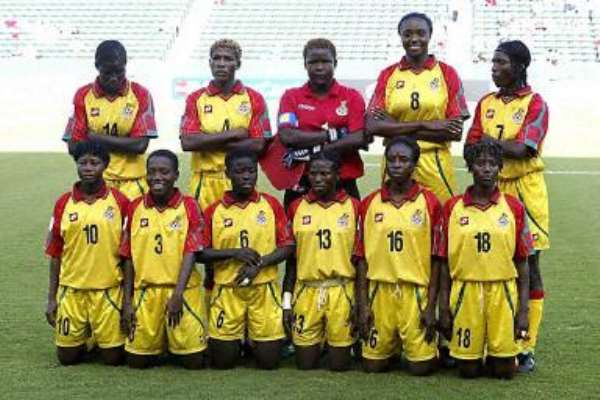 Most Ghana players slept on empty stomachs after being kicked out of the African Championship on Tuesday.
And one of the players who was too busy wallowing in her misery to think of food was midfielder Patricia Ofori.
"I can't explain the pain we all felt after Cameroon beat us. We headed straight to bed without supper and nobody was in the mood for conversation," said Ofori.
But there is nothing that cures a girl's heart like a shopping spree, and the Black Queens did just that when they hit Johannesburg's malls yesterday afternoon.
Ghana's disappointment stems from the fact that they were the team expected to give Nigeria a hard time in the final. They are the only team that have ever beaten the Super Falcons in this tournament when they stunned them with a 1-0 win two years ago.
The Black Queens preparations were the most intense. They landed in the country two weeks prior to kickoff and played against most South African teams. And they finished top of their group after beating Banyana Banyana, Ethiopia and Zimbabwe.
They were promised a handsome financial reward if they won the Cup. Now they are not sure what they will be paid.
Ofori says even though everyone at home and in the camp is disappointed, the team have to find a way to move on and overcome Ethiopia for the third place play-off tomorrow at Johannesburg Stadium (3pm). The 23-year-old thinks beating the East Africans is going to be an easy task.
"They might be good players but we are more experienced. We beat them in the first round and we are going to do it again," added Ofori. As for the finals between Cameroon and the Super Falcons, Ofori as well as most teams in the camp will rally behind Cameroon.
"Nigeria are not the only country in Africa and it's about time they get shown that. We are tired of one team winning everything all the time and I am sure everyone except Nigerians will support Cameroon on Sunday."
Nigeria have won the cup all three times and hardly ever lose a match against African teams.