Build-up to AFCON qualifiers: Rwanda coach Jonny Mckinstry fires warning at Ghana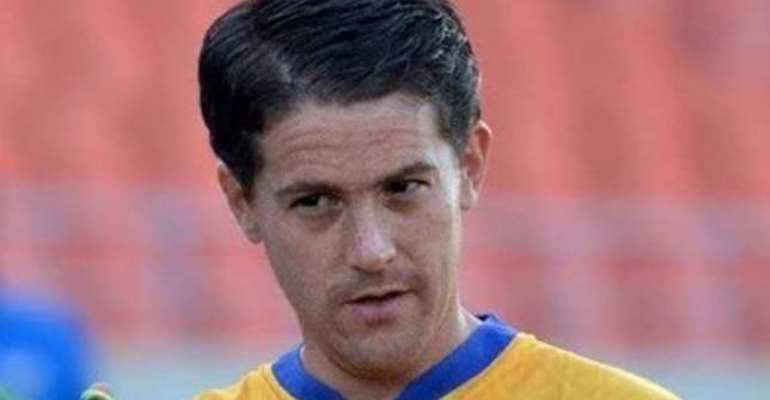 Head coach of Rwanda national football team, Jonny Mckinstry has fired a warning at Ghana ahead of next month's 2017 Afcon qualifier stating that his side will beat the West African giants for the three points at stake but added it wouldn't be a disaster if they fail to do so.
Rwanda will host Ghana in next month's Afcon as the fight to seal a qualification to the 2017 African's biggest football showpiece continues.
It will be a memorable game as Rwanda was responsible for Ghana's inability to qualify for the 2004 Afcon staged in Tunisia after they piped the four time Africa champions by a goal to nil thanks to Olivier Karekezi late strike which helped the Amavubi's to sealed a qualification to their first Afcon.
The the rivalry between the two sides will be rekindle again on September 6 as the two teams battle each other for the three points at stake
Meanwhile the 30 year old trainer of Rwanda Jonny Mckinstry has fired a warning stating that they will beat Ghana in Kigali but admitted it wouldn't be a disaster if they fail to achieve their target.
'We look at doing good preparation as we go into the game against Ghana where we aim at getting a good result. Our mission will be to go into the game and try to get three points.
'If we don't get the three points, it won't be a disaster. We know what we want from this qualifying campaign and we have our points target that we believe firmly will take us to the Africa Cup of Nations and should we come out of this game with nothing, we will still be in a strong position to qualify,' Mckinstry said.
Jonny Mckinstry however lauds the quality of players  in the Black Stars of Ghana team adding that they will not focus on one or two players.
'Ghana has got so many good players in their team and we will not focus on one or two players because if we do so, somebody else scores the goal. For us we will make sure that we are very much prepared as a team; I don't expect the game to be too different from the one we played against Mozambique. Mozambique had a lot of good movement and I expect Ghana to have a lot of better movements and for us we know we will be out to play 100% at every single position,' the Irish-born tactician added.
As part of the preparation for the next month's qualifying game, Rwanda will play Malawi while Ghana faces Congo Brazzaville.