Transfer Update: Cesc Fabregas plays key role in Pedro to Chelsea deal; Man Utd dealt transfer blows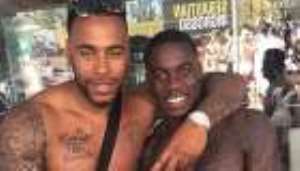 English Premier League club Manchester United have been told by German Bundesliga Champions Bayern Munich that World Cup winnerThomes Muller is not for sale after reports of £60 million bid for the 25-year-old.
The Red Devils have also been dealt another transfer blow with Southampton ruling out the sale of Senegal forward Sadio Mane.
Real Madrid have accepted a £48 million transfer offer for French internation Karim Benzema from Arsenal according to former Queens Park Rangers player Rodney Marsh.
Wolfsburg  are prepared to sell former Chelsea player Kevin de Bruyne to Manchester City if the Etihad club meet their £57 million asking price.
West Ham United have pulled out of a surprise transfer deal to sign former Arsenal player and Togo striker Emmanuel Adebayor.
Chelsea manager Jose Mourinho and midfielder Cesc Fabregas had a telephone conversation with Barcelona forward Pedro to convince him to snub long-standing interest from Manchester United and move to Stamford Bridge.
Cesc Fabregas' partner Daniella Semaan also convinced Pedro's wife Carolina Martin to move to London.
Chelsea player and Brazil international Willian has been offered to Bayern Munich and Paris Saint Germain with Pedro's move from Barcelona imminent.
Columbia star Juan Cuadrado is set to join Juventus from Chelsea after a poor career with the London club.
Chelsea have not offered Serbia defender Branislav Ivanovic a contract extension with the 31-year-old having just a year left on his current deal. The Serbian could lose his place in the team to new signing and Ghana international Abdul Baba Rahman.