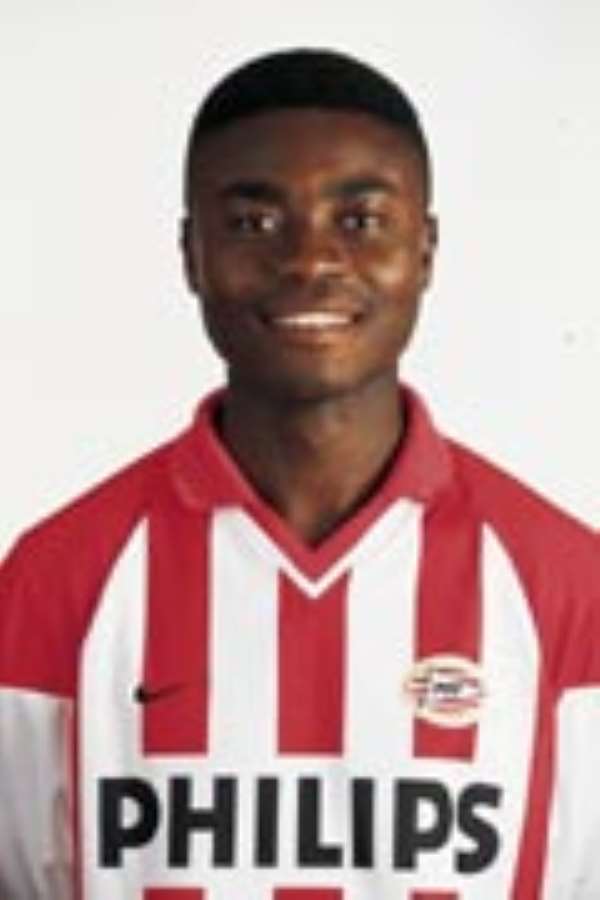 Former Ghana international Eric Addo could be several months on the sidelines after PSV Eindhoven excluded him from their Uefa Champions League squad. Addo, who has also failed to get a place in the team campaigning in the Dutch championship, has struggled with injury since his US$7.3 million move from Belgium's Club Brugge four years ago.
"We have a lot of players and you can see what has happened: there is just no chance to play," said the 25-year-old defender.
His agent Rene Vijt added: "It's not a healthy situation for Eric and PSV have said he is up for sale or a loan deal.
"But at the moment there has been no interest for him as a result of the downturn in the transfer market.
"There are too many players available and as a result the fees offered are too low."
Vijt also claimed that Addo, who played for Ghana at the 1998 Cup of Nations finals, is a victim of selection policies at the club.
"Addo was signed by Eric Gerets who really believed in him and then he had a setback with a bad injury.
"The new coach (Guus Hiddink) hasn't really had a chance to see him. The impression now is that he has no chance of being considered for the side.
"Eric now runs the risk of being forgotten and it is not his fault," his agent added.
Addo, who was on loan at Roda JC last year, is contracted to PSV until 2006.