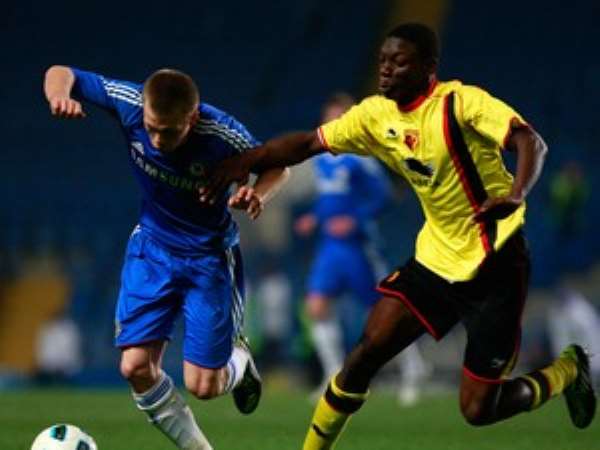 Bernard Mensah
Ghana midfielder Bernard Mensah could join Benfica following the appointment of Rui Vitoria as the new head coach of the club.
The 20-year-old has been a subject of intense transfer talks with several reports linking him to a move to Manchester United.
Mensah, who made his international debut for Ghana last weekend could however end up at Benfica to join his former coach Rui Vitoria.
Vitoria was appointed coach of the Portuguese champions just last week as a replacement for Jorge Jesus who had left to join Sporting Lisbon.
It is now being reported in several media outlets in Portugal that Vitoria is ready to pounce on some of the impressive talents at his former club Vitoria Guimaraes with Mensah on top of his list.
Benfica's ability to enhance significantly the wages of the Ghanaian and also offer him Champions League football could help tip the transfer momentum on their favour.
Mensah knows the league well and is already being touted as one of the emerging stars in football as against traveling to join another club in a different country where he is relatively unknown.
Benfica will however need to cough up a staggering EUR 20m reportedly being demanded by Vitoria Guimaraes before letting the Ghanaian go.