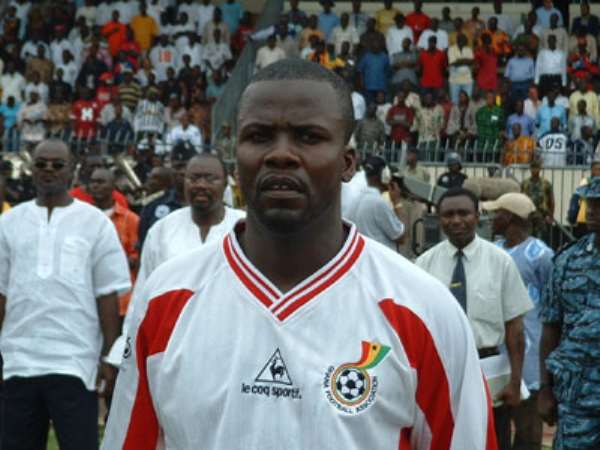 In the absence of Appiah, Bayern Munich's Samuel Osei-Kuffour would take over the captaincy, and his influence would be expected to tell positively on the team.
Coach Mariano Barreto was confident that even in the absence of his captain he had what it takes to clear the Cape Verde hurdle.
The Juventus star, who reportedly pulled a hamstring during the Olympic Games, was recuperating in Turin and struggling to get fit. Striker Isaac Boakye was also ruled out of the match but the rest of the players in camp looked poised for action.Sunday's showdown typifies something of the renaissance story initiated by the two sides.
Some few years back, Cape Verde was hovering around the periphery of continental football and perceived to have no future.Now they are ascending systematically to the pivotal moment of their journey having qualified for the qualifiers for the second consecutive time.And when they assemble against the four-time African champions they would be harbouring the desire to create one of the biggest sensations in continental football by winning the day.
For the Black Stars, the plethora of failures in World Cup qualifiers over the years are enough for them to bear, and Barreto believes the time is ripe to turn the tables.
Cape Verde are now playing to their potential after their first world cup qualifying experience in 2002.
They rely strongly on their Portugal-based professionals including the venomous Cafu, and coach Barreto admitted in a radio interview in Kumasi today that they are indeed a very dangerous side.
"I know majority of the players of Cape Verde. They are very skilful" Barreto told the radio station.
As a Portuguese Barreto knows what he was talking about but he said he had the strategy to overcome them in Kumasi.
He only prayed that the fans would fill the stadium to offer maximum support.The coach said Essien and Baffour Gyan would be arriving in Ghana yesterday and move straight to camp.
The inclusion of Essien would greatly oil the midfield, as the midfielder's role was quite significant in that area.
Ghana and Cape Verde carry along to this stage solitary wins, a draw and a loss and are only separated by two goals advantaged Ghana.