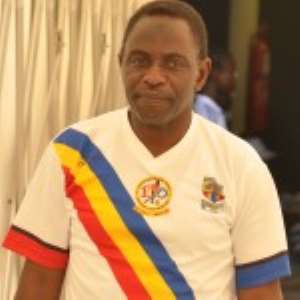 Mohammed Polo
Controversial ex-Hearts coach Mohammed Polo has blamed Ghana's exit from the 2015 World Youth Championship on the use of over-aged players.
The Ghana legend claims the country's penchant for using players above the age bracket accounted for their early exit from the tournament.
The Black Satellites failed to go past the second round for the first time after losing 3-0 to African neighbours Mali in Wellington on Wednesday.
The Ghanaians struggled against a well composed Malian side and found no antidote to their physical presence, culminating in their embarrassing 3-0 thrashing to exit the tournament.
And tough-talking coach Mohammed Polo has blamed the defeat on age-cheating.
' In my opinion I believe Sellas Tetteh called too many over aged players and you cannot run away from that truth," he claimed
"I think that was the main reason for our abysmal performance in the under-20 world cup in New Zealand.'
The West Africans will arrive in their country on Thursday night after their failed attempt.