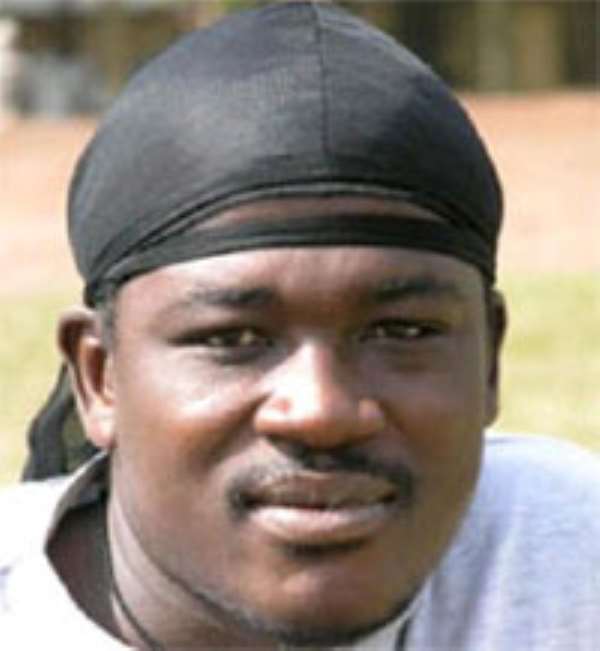 Kumasi, Sept 1, GNA - A 12th minute intelligent strike from 30-meters by Nana Arhin Duah was what Kumasi Asante Kotoko needed to beat their city rivals, King Faisal 1-0 in their crucial second leg GHALCA Special Knockout football match played at the Kumasi Sports stadium on Wednesday.
Kotoko has therefore qualified for the finals on a 3-l goals aggregate having beaten Faisal 2-1 in the first leg match. Both teams started the match on a fast note with Faisal trying to cancel their goal deficit as they pinned Kotoko to their half making a series of incursions but they could not utilise the chances that came their way.
From then on Kotoko took over and their first attempt at goal yielded dividend as Arhin Duah's shot flew past the blind side of goalkeeper Suraju Mohammed.
Faisal accepted the challenge and playing it hard made things difficult for Kotoko as they surged forward in their bid to redeem the goal but the defence of Kotoko remained unyielding. With their pride at stake, Faisal brought in Okaija Thompson for Ben Wilson in the 33rd minute to strengthen the attack but this could not change the pattern of play as Kotoko with inter-positional passes took full control of the game.
However, disaster struck both teams in the 36th minute when Issah Ahmed of Kotoko and Iddrisu Yahaya of Faisal collided in a mid air tussle for the ball injuring themselves in the process.
While Issah Ahmed had a deep cut on the head and had to receive first aid had to continue play with a bandaged head, Yahaya was carried off the field and was replaced by Atta Mensah Brefo.
On resumption, Faisal replaced Kwabena Poku with Hamza Mohammed in the 55th minute while Kotoko also brought in Kweku Essien for Kwaku Duah in the 59th minute and with Michael Osei coming in for Arhin Duah in the 61st minute.
Faisal continued to probe for the equaliser but Kotoko stood firm and refused to yield and quickly brought in Elvis Opoku for Shilla Alhassan in the 63rd minute to bring more bite into their attack. With defeat stirring in their face, Faisal made a last minute onslaught in the 80th minute to equalise but they failed to do so until referee Osam Quaye whistled for the end of hostilities.