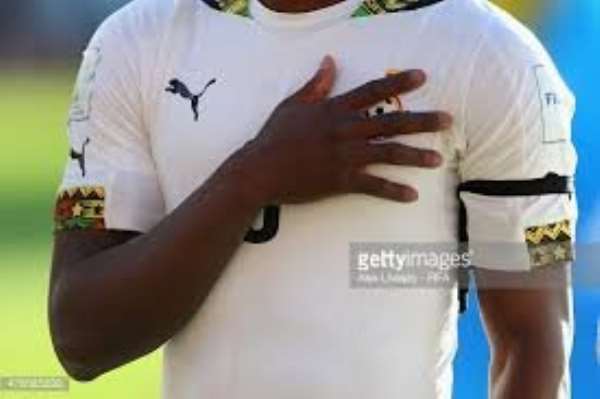 Match: Ghana v Togo (friendly)
Time: 3:00pm
Venue: Accra Sports Stadium
The Black Stars will engage Togo in an international friendly as the country begins its three-day period of national mourning following a last week's fire and flood related deaths.
Over 150 people died in the capital in two incidents - a petrol station explosion at the Kwame Nkrumah Circle on Wednesday and floods that happened in the same period.
The tragedies have hit the country hard, with the national Under 20 team currently taking part in the World Youth Championships in New Zealand wearing armbands to remember the fallen when they played Panama last Friday.
A Ghana FA official told Joy Sports on Monday morning that the Black Stars will observe a minute's silence in addition to wearing the armbands.
Team news - Ghana
Kwesi Appiah will not be able to feature in the Stars qualifier with Mauritius this weekend after sustaining a knee injury in training.
"Kwesi Appiah suffered a cruciate ligament injury in one of our training sessions and the team doctors have ruled him out of the qualifier," Ibrahim Sannie Daara said.
"He could be out for weeks if not probably months. So Kwesi would have to go back to the UK for further treatment. Unfortunately, his doctor in the UK is on holiday so he will stay in Accra for treatment to continue until he is okay to leave."
Harrison Afful, after helping his Tunisian club Esperance boot out Hearts of Oak in the Caf Confed Cup on Sunday, has also joined the Stars.
"It is good to play at home since we play for the fans," Avram Grant said ahead of his first game in front of Ghanaian fans said.
"The focus on the game is to play well and bond as a team. We try to give a top level performance in every game and tomorrow will not be different.
"Togo is a top class side and the attention is to give a solid performance," he added.
Team news - Togo
On Sunday both Stars and Hawks trained at the Accra Sports Stadium where the match will be played later today.
Meanwhile Togo coach Tom Saintfiet (pictured) has axed skipper Emmanuel Adebayor and two others from the squad for the game after complaining that he and two other players - goalkeeper Kossi Agassa and Floyd Ayite - only showed up in camp twice (Adebayor) and once (Agassa and Ayite) last week.
Saintfiet said he was left with little choice than to axe the players, but stressed that their exclusion did not mean they were suspended.
"I have no problem with the players as individuals," Saintfiet told BBC Sport from Accra. "At the moment they are not part of it, but they have not been suspended and I have no problem with them. The doors are never closed for me because these are players with exceptional quality."
The former Namibia and Ethiopia boss added: "It's their choice not to come to the hotel, not to be part of the group, and that makes the choice for me very easy to say these players are now not able to be part of the national team.
"We ask only to be as one team together, to prepare us for these important games," Saintfiet explained.
Ghana are preparing for a clash with Mauritius at the same Accra Stadium on Sunday, while Togo will host Liberia in Lome.
Follow Gary on Twitter: @garyalsmith
Story by Ghana/Joy Sports/Gary Al-Smith