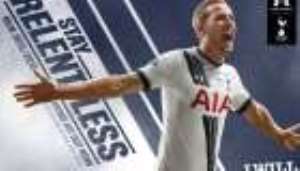 Michael Essien has signed for Panathinaikos on a two year deal, the Ghanaian midfield enforcer sealing the switch from Italian giants, AC Milan on Tuesday after 18 months at the San Siro.
And like the fans of the Greek giants who stormed the airport to welcome their new hero, Essien is also ecstatic about his new club and has declared an eagerness to excel in the green of Panathinaikos.
"I am already feeling the love of the club through the supporters who came to the airport after midnight to welcome me. I t was incredible and something I will never forget," Essien told Supersport.com.
"I am delighted to have joined Panathinaikos and to play for one of the historically giant teams of Europe and Greece," Le Bison added.
The former Chelsea, Real Madrid and Lyon player endured a largely unsuccessful spell in Milan where he made just 20 starts in all of his one and half seasons in Serie A, so much Essien is desperate to quickly find success in Greece.
"Its a new beginning for me and although I have moved clubs many times, its always a fresh start when you join a new club. I can only say thanks to the club for signing me," he told Supersport.com.
He added: "It is a challenge I am looking forward to and can't wait to join the rest of the team during pre season. The club have qualified for the qualifying stages of the champions league so the first task is to make the group stages and we will see what can happen after that. The league will also be a target and I am sure we can push for that."
But the now 32 year old is very wary of the huge challenger he faces in his quest to nail a regular starting berth as his new team chase both domestic and European glory next season.
"Before all that I have to fight for my position like all the other players and to make sure I am in the first 11 and then I can push from there," he said.
"Finally like Mahamadou Diarra and Djibril Cisse before me, I hope to do well here and provide joy to the fans and club," Essien signed off.
Watch Panathinaikos fans go crazy for Essien on his arrival at the airport in Greece in the video below: Follow @thedonplato