'Never say die': Hearts of Oak MD still optimistic of qualification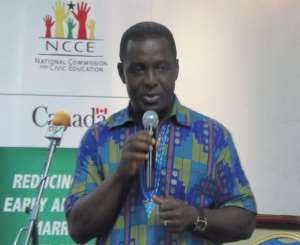 Managing Director of Hearts of Oak, Gerald Ankrah says despite the Phobians 4-0 away loss to Esperance de Tunis in Tunisia in the first leg tie of the Confederation Cup, the capital based club is still on course to seal a qualification into the Group face.
Last Sunday in Tunis, Hearts of Oak were cut into pieces as they failed to come to the party with Samuel Ekuok's brace and a goal each from Harrison Afful and Ghalyn Chaalali destroyed the Ghanaian side on the day.
With the Phobians going into the second leg game with a 4-0 deficit, it is more obvious Hearts of Oak's dream of sealing a qualification into the Group stage has been dented with that huge first leg score line but in a contrast opinion the Managing Director of the club, Gerald Ankrah believes that Hearts of Oak is still on course to seal a qualification in to the Group stage.
'It was a bad day, irrespective of the score line, the dream is not over.
 'We are still on course to get a qualification into the Group face because our motto is never say die until the bones are rotten,' he told Allsports.com.gh.
The second leg tie will be held in Accra in three weeks time.