Brong Ahafo United FC Suspends C.E.O Roy Arthur Indefinitely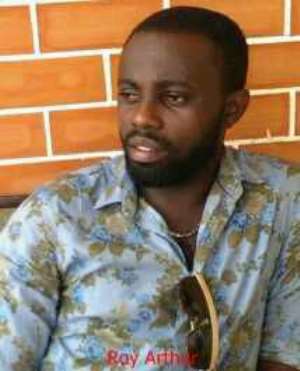 Ghana's Premier League side Brong Ahafo United has suspended it's C.E.O Roy Arthur indefinitely.
Board Chairman, Mr. Peter Nimo who confirmed the news to the News Hunter Magazine debunked earlier reports that the Chief Executive Officer of the club has been sacked.
"We haven't sack him but he is under indefinite suspension and can resume work if only he satisfy the needs of the board by submitting the reports that we asked him to, of which he failed to do so."
According to Mr. Peter Nimo, the C.E.O told him point-blank that he is not going to render any reports nor giving out his program for the next round of the league.
"This time round we can't only rely one person, we have some people in Sunyani who are ready to help the team. They are all coming together as a team", He said.
He disclosed that, a new team will fill the position of Mr. Roy Arthur if he failed to report back to the board.
"The Apostle of Ghana Soccer" as they are known in the football circle had a poor run in the first round of the League as they finished bottom on the League table with just 13 points out of a possible 45.
Compiled By: Kofi Oppong Kyekyeku (Mr. KOK)