'Bale has been made a scapegoat'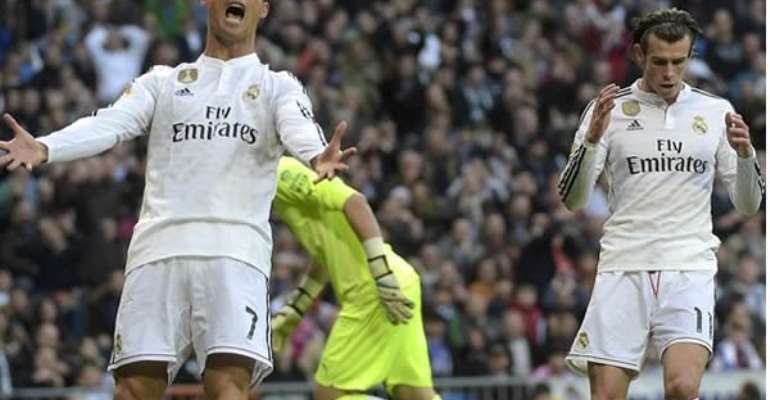 Former Chelsea assistant coach Ray Wilkins has slammed critics of Gareth Bale and accused them of making him a "scapegoat" for Real Madrid's recent problems.
The winger has suffered an alarming dip in form since the turn of the year and looked bereft of confidence during both legs of the Champions League semi-final defeat to Juventus.
Bale has been defended by Madrid coach Carlo Ancelotti and Wilkins believes his performances have not been as bad as has been made out.
"I feel a bit sorry for Gareth," he told BBC Sport . "I think he's been made a bit of a scapegoat.
"Last year he had an exceptional first season and it was always going to be extremely difficult to keep that standard up this year.
"He may have slipped slightly below it on several occasions but these things do happen.
"It's a tall order when you play in foreign countries because the fans like the foreign players to be the difference between winning or losing."
Manchester United have subsequently been linked with a summer move for Bale, but WIlkins hopes he sticks it out in Spain and proves the doubters wrong.
He continued: "I think over the whole period it's worked out well for Gareth.
"I sincerely hope he has no reservations about staying because I'd like to see him stay there and prove a lot of people wrong.
"United will always be in for big players, but I just don't see Gareth joining."