SAD NEWS: Argentine footballer Ortega passes on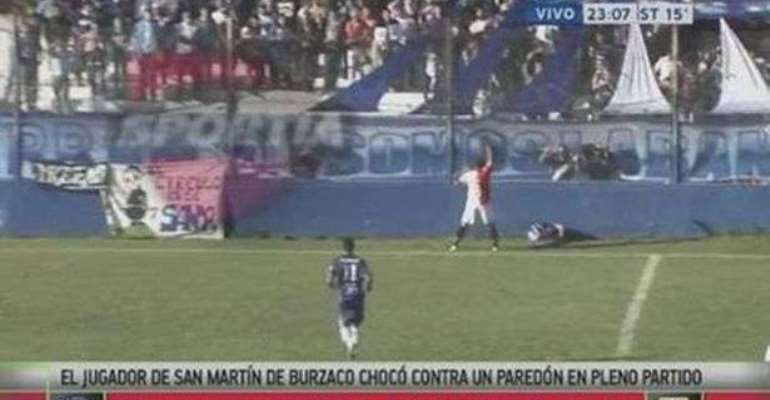 An Argentine footballer Emanuel Ortega has died after sustaining a fatal head injury during a match.
According to a report by Argentinian news agency Clarin, the 21-year-old was declared dead in the early hours of Thursday morning, after fracturing his skull in a match two weeks ago.
went shoulder-to-shoulder with a player from Juventud Unida but crashed head first into a concrete wall just a meter from the touchline.
Despite receiving immediate medical treatment and being rushed to hospital, Ortega died early on Thursday morning - nearly two weeks after sustaining the double skull fracture - after surgery couldn't save the midfielder.
On the day of the incident, San Martin manager Cristian Ferlauto said it was "crazy" and "a disgrace" to have a wall so close to the pitch.
"The wall is just a metre from the line. It's crazy, there's no protection," he said. "The security measures are taken thinking about the fans, and the fence is so high so that they can't throw stones, but something are more important.
"It's a disgrace."