Returnee striker: Dreams FC is the best place to re-launch career - Eric Gawu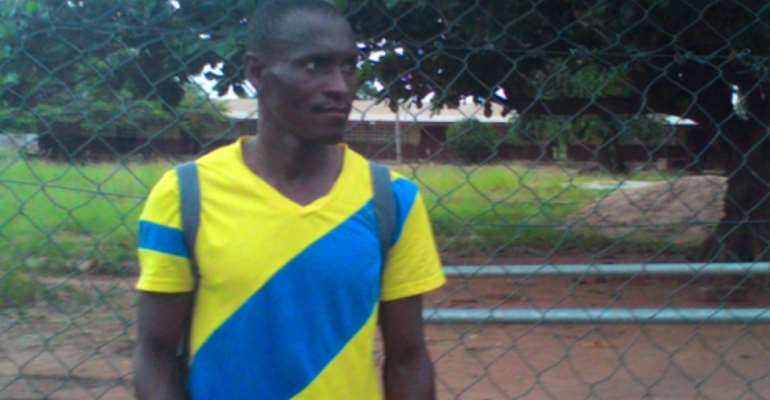 Former Accra Hearts of Oak striker, Eric Gawu has stated that Dreams FC is the perfect platform for him to re-launch his football career.
The striker who made a mark during his days with Kumasi King Faisal and Accra Heart of Oak before moving to Israel to play professional football is back in the country and has joined the Zone Three leaders [Dreams FC].
'Dreams FC is a young, ambitious and a very good club and as far as I am concerned, this is the rightful place to get my career back on track,' Gawu told the club's website.
'The quality here is unbelievable especially in the attack and the coaches may have difficulties as everyone in attack is good. I have been welcome here, the players are very respectful, we respect each other and there is so much togetherness and harmony among us.'
According to the returnee player, his main aim is to help lift this club [Dreams FC] up and also come good again. 'I have been home for some time since returning from Israel and I thought it wise to join the team so us to help them and also re-launch my career.'
Gawu who was invited to the Black Stars a couple of times whilst at Kumasi King Faisal has predicted that Dreams FC will surely take over Ghana club football soon.
'I can see lots of good youngsters here, and we the experienced ones will also blend with them to achieve the needed results, we have good coaches in CK Akonnor and Winfred Dormon. Very soon I believe Dreams FC will take over Ghana club football,' he added.
'I will urge my fans to continue praying for me and my new team Dreams FC and we will not let them down'
The striker has featured in some friendly games for Dreams FC and made his official debut in a competitive game for the club on Wednesday when Dreams lost 2-1 to Sporting Mirren in a League match and struck his debut goal for the club last Saturday in their league game against Danbort which ended 1-0.